New Yorker Electronics, a global electronics components provider for 70 years, and Inolux Corporation, a worldwide manufacturer of optoelectronic solutions, have teamed up with a new distribution agreement. Based in Santa Clara, California, in the heart of Silicon Valley, Inolux Corporation manufactures SMD LEDs,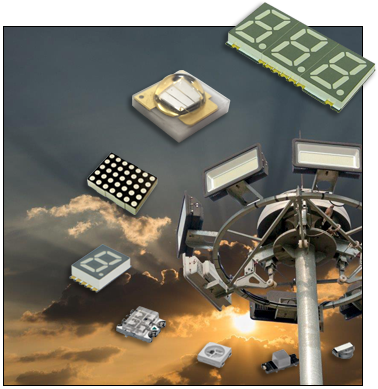 Source: New Yorker Electronicsthrough-hole LEDs, display LEDs, infrared LEDs, optocouplers, ultraviolet devices and custom module solutions.
Designing components to meet the needs of a wide range of design and efficiency requirements, Inolux Corporation offers high quality and competitive LED solutions for industries across the globe.
This agreement extends New Yorker Electronics' LED lighting and lighting control offerings. The move also advances its pursuit of expanded product offerings from different manufacturers in order to supply total end-to-end solutions.
Inolux products are used in such applications as home appliances, industrial and commercial equipment, touch panels, smoke detectors, remote control, smart devices, wearables, gaming machines, counterfeit detection and DNA sequencing. The agreement will allow New Yorker Electronics to supply a vast inventory of devices to more industries.
As of 2015, Inolux has been backed by its parent company, Harvatek Corporation, an LED manufacturer in Taiwan. Inolux now has manufacturing facilities in China and Taiwan as well as sales offices there and in Minneapolis, Minnesota. This expansion means Harvatek now manufactures products under Inolux (display LED, through hole LED and non-standard solutions products) in the U.S. and Harvetek (SMD LED products) and CT Micro (infrared and optocoupler products) overseas.
As a franchise distributor for Inolux Corporation, New Yorker Electronics will supply the full line of Inolux Module Solutions, SMD LED and through-hole LED, and infrared emitters, sensors and couplers. The New Yorker Electronics website will feature the full inventory of Inolux products with images and data sheets and RFQ availability.