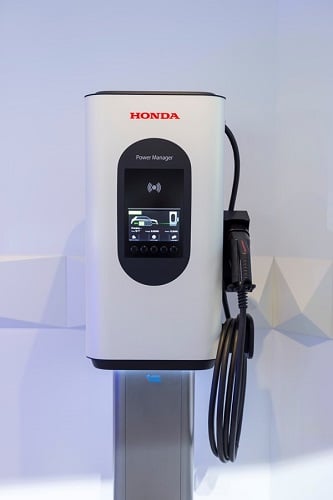 Honda plans to develop energy management products in addition to going all electric. Source: HondaHonda has announced plans to move to 100% electrification in car sales in the European market by 2025, replacing all combustion engine vehicles sold into the market.
Honda broke the news at the 2019 International Geneva Motor Show, stating the move builds on its goal to have two-thirds of its entire sales be electrified by 2025. This would be the start of the company moving to a global electrification shift by 2030.
Honda said that since making the pledge to go all-electric two years ago, the shift toward electric vehicles has gathered steam.
"Environmental challenges continue to drive demand for cleaner mobility," said Tom Gardner, senior vice president of Honda Motor Europe. "Technology marches on unrelenting and people are starting to shift their view of the car itself."
Honda announced a new electric vehicle called e Prototype — an urban prototype that can fast charge providing 80% range in 30 minutes — at the tradeshow. Honda also plans to push forward with its full hybrid technology as part of its 100% electrification goal.
Additionally, Honda plans to build a portfolio of energy management products and services for both electric vehicle and service operators in Europe including developing on-street charging stations in urban areas. The company is working to develop bi-directional power technology that will be compatible with battery-electric vehicles and plans to offer a commercial version in the coming years.
Honda said it will embark on feasibility studies for its energy management technologies in the U.K. and Germany but declined to state when these might begin.