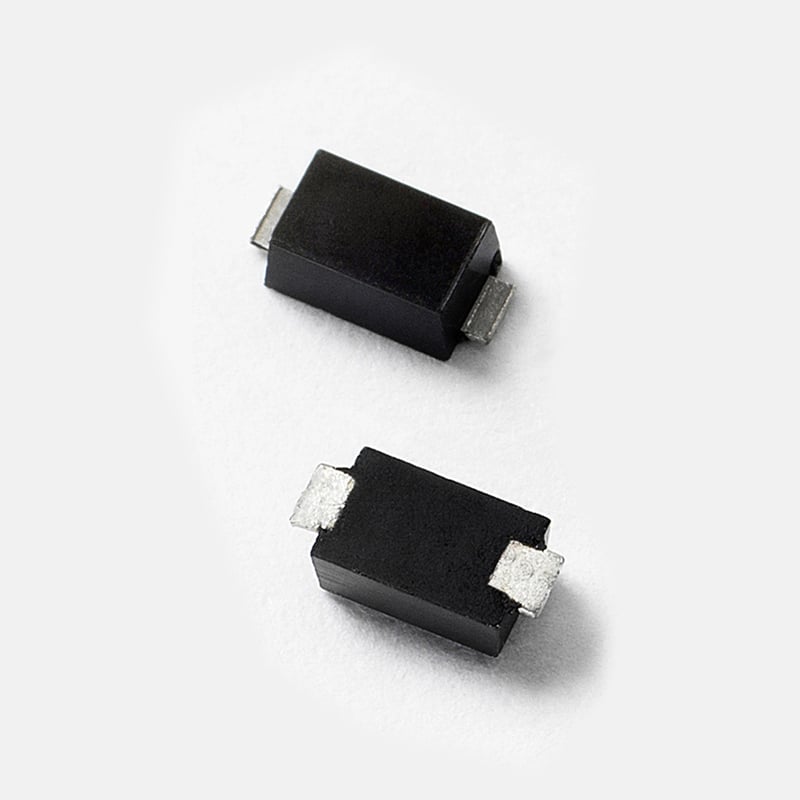 The PxxxxS4xLRP series SIDACtor protection thyristor. Source: Littelfuse Inc.
Littelfuse Inc., a global manufacturer of technologies in circuit protection, power control and sensing, recently introduced a new series as part of its SIDACtor protection thyristor line. The PxxxxS4xLRP series is designed to safeguard composite video blanking sync (CVBS) signal lines and ports from damaging overvoltage transients. The series also provides a compact, surface-mount solution that simplifies PCB design.
According to Littelfuse, the series provides higher power density in a smaller footprint than existing solutions on the market. Its operating voltage of 6 V with 100 A 10/700 µS, 4 kV surge peak current capability and junction capacitance of less than 30 pF also make it well-suited for low voltage signal line protection applications. Currently, it is available in SOD-123FL packaging in tape and reel format in quantities of 3,000.
Applications include TV/camera CVBS cables, data communications, set top boxes (STBs), RS-485 and RS-232 data lines and controller area network (CAN) bus.
For more information, visit the series page on the Littelfuse site. Littelfuse will also be an exhibitor at APEC 2019, the power electronics conference and exposition that runs March 17-21 in Anaheim, California. For more on the conference, visit our dedicated section Electronics360 covers APEC 2019.