New Yorker Electronics is now distributing the new Innodisk M.2 3TE2 non-volatile, memory express (NVMe) standard-grade dynamic random access memory (DRAM)-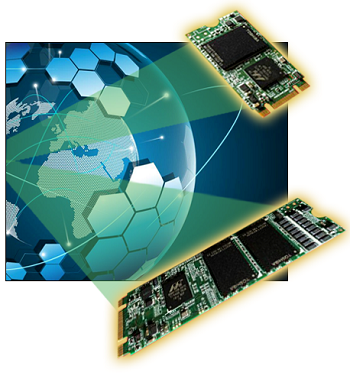 Source: New Yorker Electronicsless solid state drive (SSD), with 3D TLC NAND in both P80 and P42 models.
Innodisk M.2 3TE2 is an NVMe DRAM-less SSD designed as the standard M.2 form factor with PCIe interface. M.2 3TE2 supports PCIe Gen III x2 and is compliant with NVMe 1.3. It also yields faster speeds, improved longevity and lower power requirements than its 2D predecessor. It adopts industrial 3D TLC NAND flash, providing high endurance and reliability.
In the past, a typical planar TLC memory cell could endure no more than 500 or 1,000 write cycles. Today, with 3D NAND technology, the larger TLC size allows it to approach planar floating-gate-based multi-level cell (MLC) flash endurance levels. Combined with sophisticated error detection and correction (ECC) functions, the M.2 3TE2 module can ensure full end-to-end data path protection that secures the data transmission between host system and NAND flash.

Source: New Yorker Electronics


The P80 offers a capacity of 64 GB to 1 TB and is 80.0 mm x 22 mm x 3.5 mm. It is available with an optional H/W write protect and optional iCell. The P42 offers a capacity of 64 GB to 512 GB and is 42 mm x 22 x 3.5 mm. Both the P80 and P42 models have a thermal sensor, four channels, a P/E (program/erase) cycle of 3,000 write cycles and three million-hours mean time between failures (MTFB). Their environmental ratings include vibration at 20 G 7~2000 Hz, shock at 1500 G at 0.5 ms and a storage temperature of -0° C to 70° C.
Features and benefits
P42
PCIe gen. III x2, NVMe 1.3
Excellent data transfer speed
Zero mechanical interference
Low-density parity-check (LDPC) ECC engine supported
End-to-end data path protection
P80
PCIe gen. III x2, NVMe 1.3
Excellent data transfer speed
Zero mechanical interference
Anti-vibration mechanical design
LDPC ECC engine supported
End-to-end data path protection
iCell supported
Applications
Digital cameras
USB flash drives
Smartphones
SSDs (NAND flash memory for storage)
Data sheets