MRI Room two line filters deliver clean power to MRI scanning equipment to prevent interference with their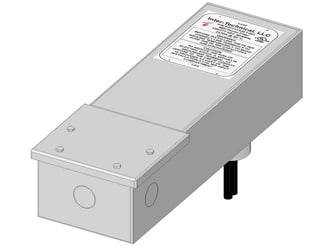 Source: ITG Electronics Inc.performance. The filters are designed with minimum leakage current to ground and provide 100 dB attenuation minimum from 5 MHz to 10 GHz and current up to 50 A.
Specifications:
Voltage rating: 120 VAC / 277 VAC
Frequency: 50/60 Hz
Hi-pot: Line to ground: 2250 VDC for two seconds;
line to line: 1450 VDC for two seconds
Ambient temperature range: -25° C to 85° C
Filter components are encapsulated in a plated metal enclosure
Leakage current: 50 mA maximum at 250 VAC 60 Hz
UL and cUL listed
Download the datasheet or visit ITG Electronics Inc.