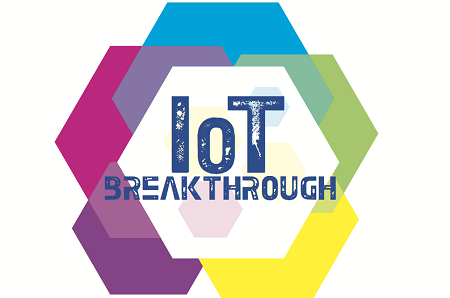 Source: IoT BreakthroughThe IoT Breakthrough Awards, an annual competition that honors the top companies, products and people in the worldwide internet of things (IoT) market, has recognized global automation technology and software company Emerson as "Industrial IoT Company of the Year" for 2019. This marks the second consecutive year that Emerson has received the distinction.
One of the important aspects of Emerson's approach to driving industrial IoT (IIoT) implementation for manufacturing industry customers is its structured and scalable Plantweb digital ecosystem portfolio of technologies, software and services. Plantweb is designed to help companies turn collected data into actionable information and performance improvement. By focusing on priority areas with a practical roadmap tailored to business needs and readiness, Plantweb aims to reach performance standards that can be measured in terms of optimized production, improved reliability, enhanced safety and minimized energy usage.
According to Emerson, the need for such a solution is clear. A recent study it conducted among industry leaders responsible for digital transformation initiatives showed that only 20% of respondents had both a vision for digital transformation and a clear, actionable roadmap to implement.
The IoT Breakthrough Awards received more than 3,500 nominations in 2018. The program provides a forum for public recognition around the achievements of IoT companies and products in categories including industrial, smart city technology, connected home and others. Selections are made by a judging panel of IoT professionals and experts with hands-on experience within the IoT market, including journalists, analysts and professionals from top startups and Fortune 100 companies.