A new wearable device for the aid, prevention and home treatment of osteoarthritis is being presented at CES 2019 by Quantic Nanotech, a product division of Madrid-based electronics company Demac S.A.
The new wearable, which can apply several modalities of treatment, can be controlled by a smartphone or used as a standalone IoT device that medical personnel monitor remotely.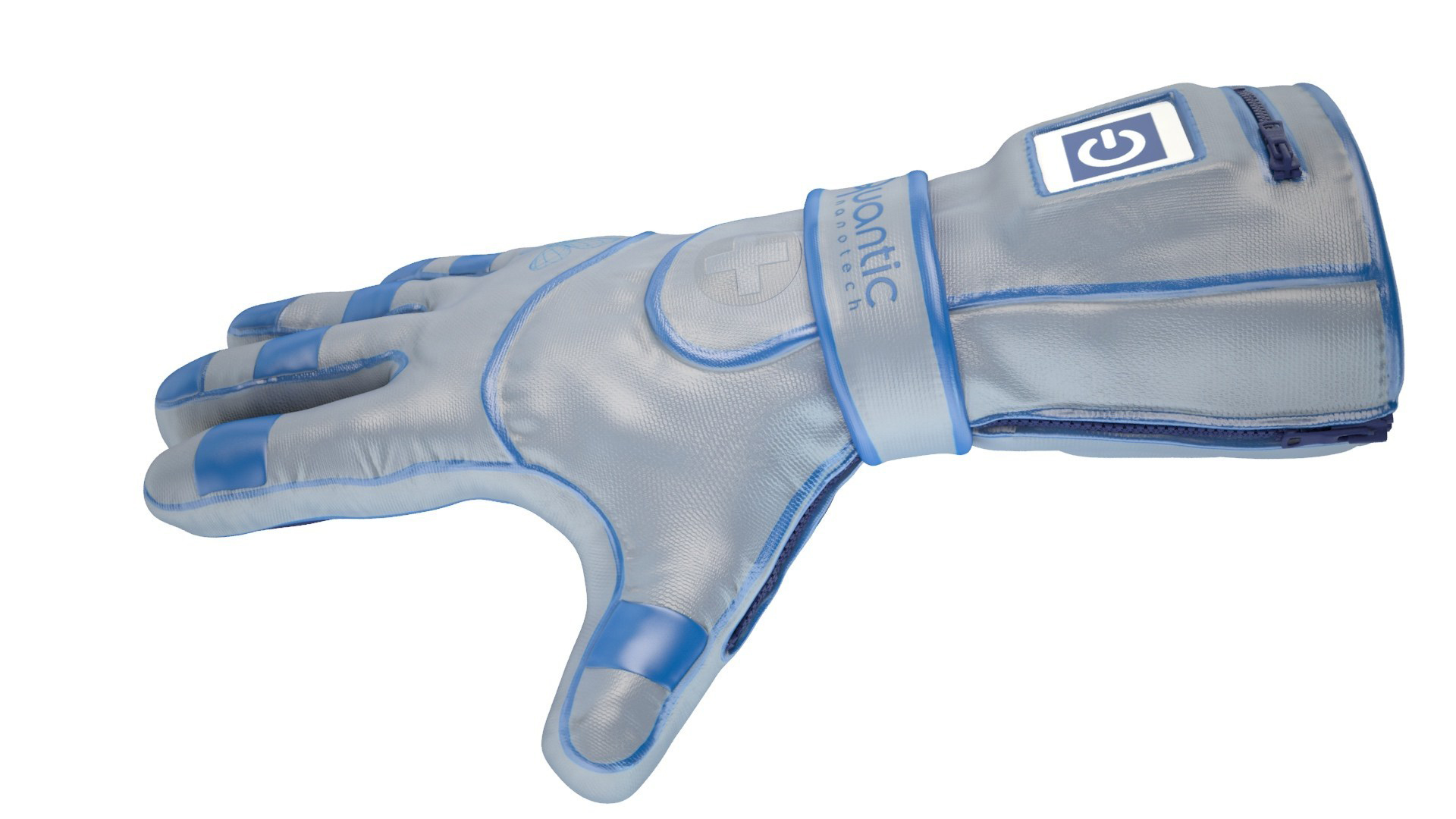 Source: PRNewsfoto/Quantic NanotechAccording to Demac CEO Jose Luis Torre, the device was designed as an answer to the cumbersome and complicated treatment typically available to patients. Torre became a patient himself when diagnosed with hand osteoarthritis three years ago.
Rheumatologist Dr. Juan Mulero of the Ruber Internacional Hospital of Madrid, cites the Framingham Osteoarthritis study's finding that the disease produces symptoms of pain and deformity in 16% of women and in 8% of men. A 2013 Arthritis Foundation study also reported rheumatism and osteoarthritis as the major cause of sick leave worldwide, resulting in $304 billion total medical and earning losses.
For more information, visit the company website or stop by booth No. 52779 during CES 2019, located at the Sands Expo, Level 1, Hall G, Eureka Park. CES 2019 runs Jan. 8-11 in Las Vegas.