Bel Fuse-Circuit Protection, a Bel group company and global manufacturer of fuses, announced the availability of their latest surface mount resettable PTC fuses, the 0ZCN series, which are solid state 2016 chip size fuses, with a faster time-to-trip than standard SMD devices. The 0ZCN series is designed for low voltage (≤ 60 V) applications where reset and flexibility in the selection process is desired, such as automotive and Ethernet applications.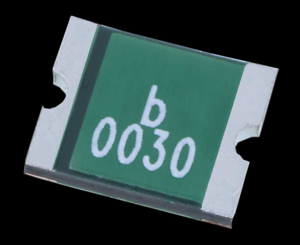 Source: Bel Fuse-Circuit Protection
Bel's 0ZCN series fuses have an operating (hold current) range of 300 mA to 2 A, a maximum voltage of 6 to 60 V DC, maximum current of 100 A and an operating temperature range of -40° C to 85° C. The 0ZCN series fuses are TUV certified (Std. EN60738-1-1) and UL component certified (Std. UL1434), as well as RoHS 2 compliant, lead-free and halogen-free.
The 0ZCN series is in stock with Digi-Key, Mouser, Arrow and Heilind in up to 1,000 or 2,000 pieces in tape and reel. Product samples are also available upon request. Detailed information on the 0ZCN series fuses can be found here and the datasheet can be found here.
For more information, visit Belfuse.