LeddarTech, which develops a high-performance, cost-efficient solid-state LiDAR development platform for the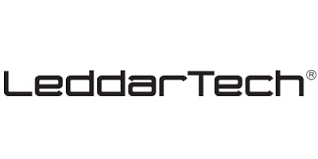 automotive industry, is pleased to announce that Peter Marks has been appointed to the LeddarTech board of directors.
Mr. Marks, founder of Executive Consulting Charleston, based in South Carolina, has extensive experience serving on several boards. He is presently a board member at Broadcom Inc. and is executive adviser at Gryphon Investors. Mr. Marks brings decades of automotive industry experience, most notably in his past position as chairman, president and CEO of Robert Bosch LLC, where his responsibilities included the Americas and global coordination of manufacturing. He holds a master's degree in engineering from the Fachhochschule Konstanz of Applied Sciences, Germany.
"LeddarTech has become synonymous with being a disruptor in the LiDAR market with its innovative Automotive LiDAR development platform," said Michel Brûlé, chairman of the board at LeddarTech. "This worldwide attention has attracted some of the best automotive professionals to join as employees, as well as board members. Mr. Marks is a true example of that. His expertise and experience are highly valued by the Board, specifically his deep understanding of the automotive market and his success as a supplier to this industry," added Brûlé.