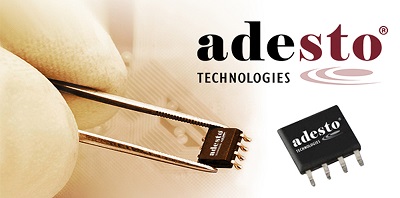 Premier Farnell will now distribute Adesto's NVM devices. Source: AdestoPremier Farnell, a division of Avnet Inc., has signed a distribution agreement with Adesto Technologies, a provider of semiconductors for the internet of things (IoT), for its complete lineup of application-specific non-volatile memories.
The NVM devices are optimized for IoT applications in the industrial, consumer, medical and communications markets. Adesto's portfolio includes its DataFlash for data-logging applications, Fusion Flash for battery-operated devices, EcoXiP for in-place applications and the Moneta family for energy harvesting and low-power systems.
Earlier this year, Adesto signed a distribution agreement with Premier Farnell's parent company Avnet to distribute memory products across all global regions. The addition to this agreement will allow customers to use the Adesto devices from concept and design through high-volume production.