Bel Fuse-Circuit Protection, a Bel group company and global manufacturer of fuses, announced its latest surface mount slow blow chip fuses, the C1T series (6 Amp, 7 Amp and 8 Amp), featuring a high current rating in the small 1206 surface mount package. These fuses provide board level primary and secondary circuit protection for a wide variety of consumer electronics (including notebooks, LED/LCD monitors, personal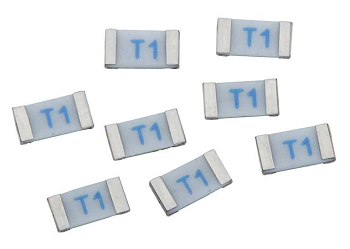 Source: Bel Fuse-Circuit Protectioncomputers, modems and routers), office electronic equipment, industrial and medical equipment, power supplies, and PoE and PoE+ applications.
Bel's C1T series fuses incorporate thick film chip technology on ceramic substrates, in the 1206 SMT case size, providing a low-cost solution that is also UL, CSA and CE approved, and carries the TUV certification to IEC 60127. Other highlights include 63 Vac with a 50 A interrupting rating, a wide operating temperature (from -55° C to 125° C), and compatibility with the 260° C IR Pb-free and wave soldering process. Bel's fuses carry the cURus certification mark for both the U.S. and Canada, are T&R auto-insertable, RoHS 2 compliant (MSL = 1), lead-free and halogen-free.
The C1T series is in stock with Digi-Key, Mouser and Arrow in up to 5,000 pieces on tape and reel for all ratings and types. Product samples are also available upon request. Detailed information on the C1T series fuses and the datasheet can be found at Bel Fuse.
For more information, visit Bel Fuse. For technical inquiries, send an email to techhelp@belf.com, call +1 858 676 9650 for North America or +49 6172 95520 for EMEA.