University of Sussex researchers have developed a new airport scanner that could allow TSA to detect explosives. The scanner uses a single camera and electromagnetic waves to detect dangerous chemicals. When a package goes through the scanner, it captures the shape of the object and scans its chemical composition with the single-point camera that operates at terahertz (THz) frequencies. The blueprint of the scanner is called nonlinear ghost imaging.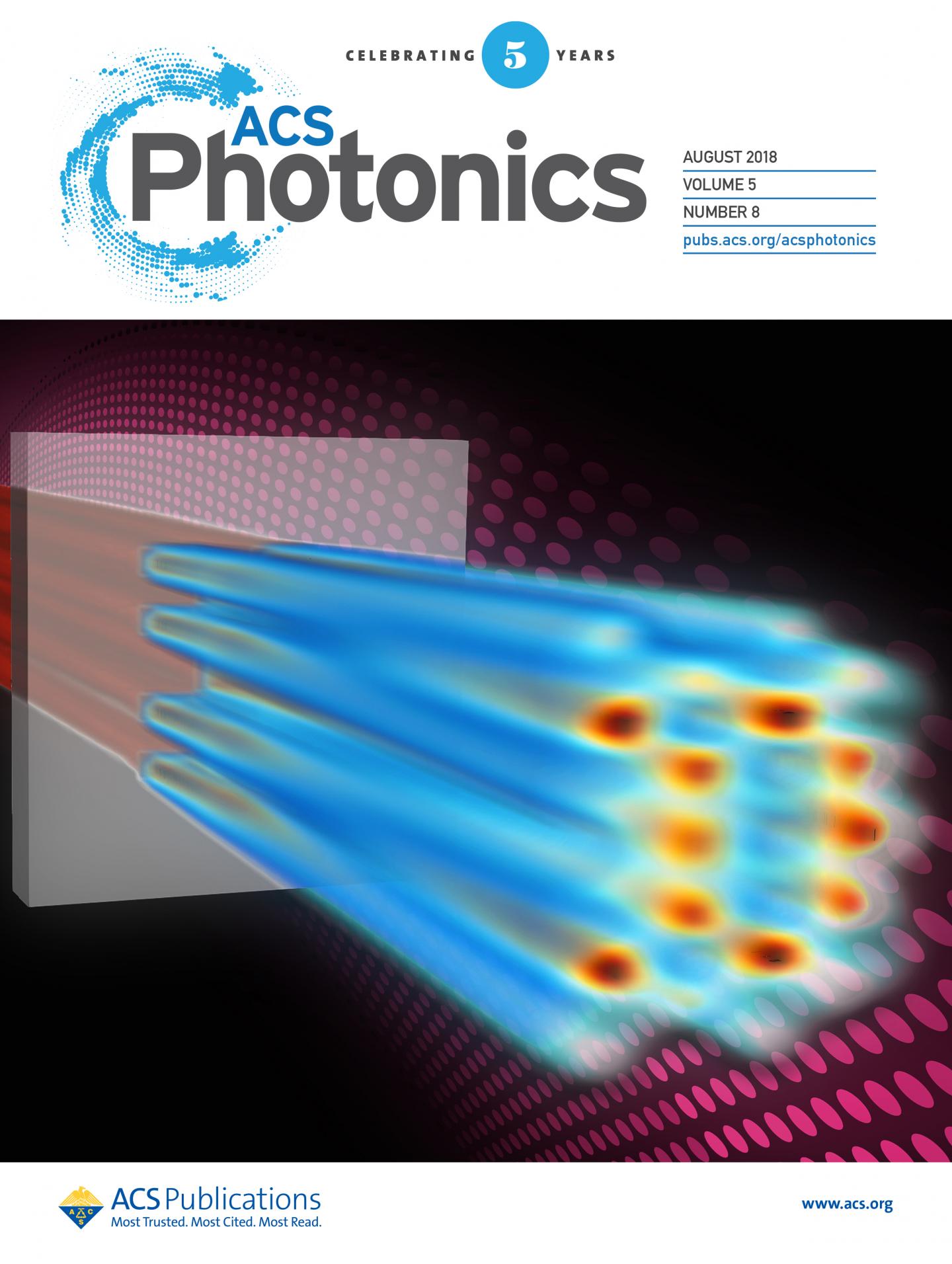 Cover of ACS Photonics journal featuring the researcher's work. Source: University of Sussex/ACS Photonics
Dr. Juan Sebastian Totero Gongora said, "Our approach produces a new type of image which is quite different from what you would get from a standard single-pixel camera as it provides much more information on the object. Compared to prior single pixel images, we also demonstrated that our resolution is inherently higher."
THz is thought to be the future of many different areas like explosives detection, medical diagnoses, quality control in food manufacturing and more. But there are a few challenges that are in the way of developing THz technology. These challenges include the development of reliable and cost-effective THz cameras and creating cameras that are smaller than the wavelength. Both these issues are important in explosives and chemical detection.
When developing the blueprint and concept of the new scanner, the researchers studied THz frequencies. They illuminated objects with the patterns of THz light with a broad spectrum of colors. The team hopes that the single-pixel camera can detect how a pulse of light is altered in time by the object. This detection method, combined with the patterns and shapes already known, reveals the shape of a potentially dangerous object.
Professor Marco Peccianti said, "This is a really significant development and we're really happy that ACS Photonics decided to lead with our research on their front cover. Previous approaches to THz single-pixel cameras cannot preserve the complete information on an object but we understood where the issue lay and identified a way to extract a more complete image. We hope that a similar system to ours could be used in real-life applications in biology, medicine and security to determine the chemical composition of an object and its spatial distribution in just one step."
This development improves upon technologies that are already in use. The team hopes that, once the camera is developed, it could be used to design more high-resolution cameras in other frequency ranges. Future high-resolution cameras could be used for collision sensors and ultra-rapid radars in self-driving cars, body scanners and more.
The paper on the new blueprint was published in ACS Photonics.