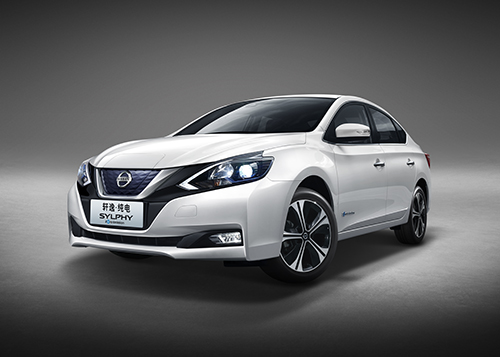 The new Sylphy Zero Emission vehicle for the Chinese market. Source: Nissan
Japanese automotive OEM Nissan has begun production of its first all-electric vehicle designed specifically for the Chinese market, the largest car market in the world.
The Nissan Sylphy Zero Emission is built on the platform of the Nissan LEAF vehicle and the best-selling Nissan Sedan in China, the Sylphy. The vehicle will be built in Nissan's Huadu plant in Dongfeng, China.
The Huadu plant has helped Nissan produce 10 million vehicles in the domestic Chinese market since it began operation 15 years ago. Nissan said it will continue to roll out new models that are planned for the Chinese market including five new EV models across its Nissan, Venucia and Dongfeng brands by the end of 2019.