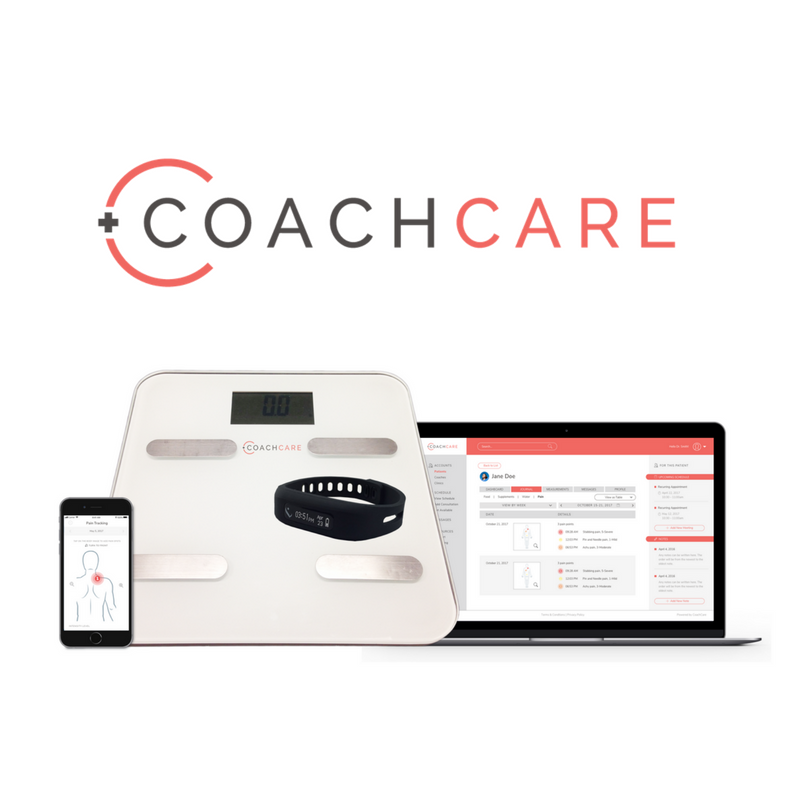 Source: CoachcareCoachcare is announcing the launch of a Coachcare app into the chiropractic market. The Coachcare digital healthcare solution will allow chiropractors to improve patient care and provide chiropractors and patients with valuable 24/ 7 insight into their progress and health.
Coachcare created a custom-branded patient mobile app, clinical dashboard, and connected proprietary trackers and scales. These tools help patients and providers stay connected and stick to their routines. CoachCare technology can play an important role in monitoring specific issues related to chiropractic care. This includes real-time pain logging, weight, nutritional and exercise data, and supplement compliance.
Specific benefits of digital healthcare technology helps chiropractors and patients include the ability to monitor personalized patient programs in real time, with 3-D pain tracking, pain levels and trends, weight fluctuations, nutrition, sleep habits and much more. Chiropractors and patients can stay connected and engaged throughout treatment, and chiropractors can intervene when needed to adjust the treatment protocol.
Download the free white paper at Coachcare.