This week Maxim Integrated announced a powerful new platform for wearables to enable a healthier life. The evaluation and development platform MAX-HEALTH-BAND provides the user's vital signs, and the evaluation and development platform MAX-ECG-MONITOR tracks clinical-grade electrocardiograph (ECG) and heart rate.
The wrist-worn MAX-HEALTH-BAND features the Maxim pulse-oximeter/heart-rate sensor MAX86140, the MAX20303 wearable power-management solution and Maxim's motion-compensated algorithms, while the MAX-ECG-MONITOR includes the MAX analog front-end to monitor ECG and heart-rate signals. This monitor comes in two form factors — a wet electrode patch for clinical applications and a chest strap for fitness applications.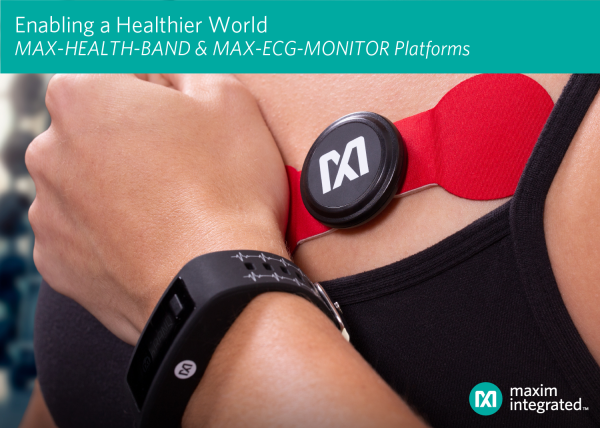 The MAX-HEALTH-BAND. Source: Maxim Integrated
The MAX-HEALTH-BAND streams algorithm output and raw data from the health sensors via Bluetooth onto a smartphone app for customized algorithm development. The platform is also available for white-box license. In addition, it monitors steps, activity classification, heart rate and interbeat intervals for heart-rate variability.
Some of the features of the MAX-HEALTH-BAND include:
· Collects beat-to-beat physiological data about the heart
· Algorithm output data includes heart rate, heart-rate variability, step count and activity classification
· Runs for up to 7 days on a single charge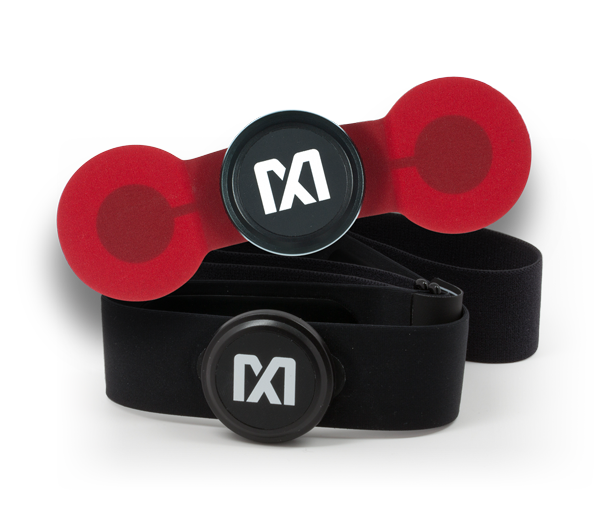 The MAX-ECG-Monitor. Source: Maxim Integrated