RFMW Ltd. announces design and sales support for Southwest Antennas' half-wave, omnidirectional, dipole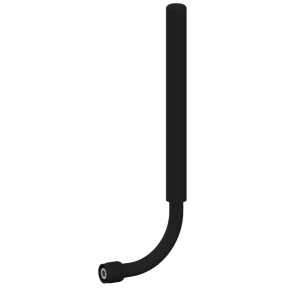 Source: RFMW, Ltd.antennas. Originally developed for Joint Tactical Radio Systems (JTRS), these antennas span 700 to 2600 MHz, handle up to 50 W of input power and are applicable to many commercial VHF, L and S band systems.
For example, the 1001-149 spans 1,250 to 1,850 MHz and provides 2.1 dBi of gain. Part number 1001-154 is similar but with a spring base versus gooseneck. And part number 1001-152 offers an integrated, sealed and waterproof RF gooseneck assembly with an internal GPS notch filter to help eliminate out-of-band transmitter noise.
Applicable for voice and data applications, the antennas also serve soldier radio waveforms (SRW) and law enforcement. Standard connectors are black chrome, non-rotating, TNC male.