IEEE, the world's largest technical professional organization dedicated to advancing technology for humanity,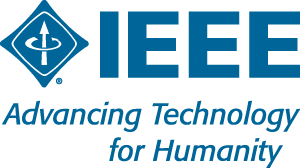 and the IEEE Standards Association (IEEE-SA), have announced the publication of the IEEE 802.11ak-2018—Standard for Telecommunications and information exchange between systems—Local and metropolitan area networks—Wireless LAN Medium Access Control (MAC) and Physical Layer (PHY) Specifications—Enhancements For Transit Links Within Bridged Networks. IEEE 802.11ak provides protocols, procedures and managed objects that enhance the ability of IEEE 802.11 media to provide internal connections as transit links within IEEE 802.1Q bridged networks, and wireless connectivity for fixed, portable and moving stations within a local area.
"The publication of IEEE 802.11ak-2018 meets a growing demand to simplify the expansion and functionality of mixed IEEE 802.11 wireless and IEEE 802 networks in the home and within industrial network applications," said Donald Eastlake, chair of 802.11ak Task Group. "IEEE 802.11ak-2018 also supports more compact data encoding and streamlines deployment of Groupcast with Retries (GCR)."
A growing number of new products, including home entertainment systems and industrial control equipment, have both an IEEE 802.11 wireless station capability and a wired IEEE 802.3 Ethernet capability. With secure and updated links operating in the gigabit per second range, IEEE 802.11ak will satisfy the demand to provide the same bridging services as Ethernet, both internal to the network and at the network edge.
IEEE 802.11ak-2018 is available for purchase at the IEEE Standards Store.
IEEE 802.11 defines the technology for the world's premier WLAN products. IEEE 802.11-based products are often branded as "Wi-Fi" in the market. IEEE 802.11 standards underpin wireless networking applications around the world, such as wireless access to the Internet from offices, homes, airports, hotels, restaurants, trains and aircraft. IEEE 802.11's relevance continues to expand with the emergence of new applications, such as the smart grid, wireless docking and the Internet of Things. For more information about the IEEE 802.11 Wireless LAN Working Group, please visit the working group's landing page.