Google's parent company, Alphabet, plans to graduate its drone delivery and balloon delivery programs inside its "X" division to full-fledged independent businesses inside the company.
Wing and Loon have accomplished much during their times inside the X program, helping with UFO sightings and balloon chases, studying drone delivery of health care items as well as other goods and services and helping to restore internet connectivity to the people of Puerto Rico following Hurricane Maria.
As a result of these successes, Alphabet is counting on the two independent businesses to grow and forge a path in the crowded delivery of goods market that has heated up over the course of the last year or so.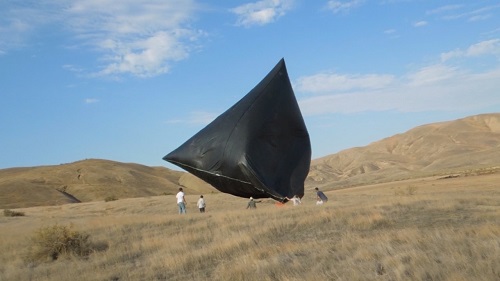 A test of Loon's technology. Source: AlphabetSome of these projects include the Workhorse pilot program for package delivery in Cincinnati, Ohio, Airbus testing a cargo program in Singapore, Matternet's Swiss delivery drone system for medical supplies, a food delivery service in Iceland from Flytrex and AHA, medical delivery via drone in Tanzania from Zipline, parcel delivery by ZTO Express in China, beverage delivery at Estonia public beaches by Cleveron and even hot dog delivery by an Oscar Mayer Wienerdrone.
Alphabet said some of the missions that the companies started at X will continue, including Loon working with mobile network operators to bring internet access to unconnected and under-connected people around the world, and Wing's drone delivery system to improve the speed, cost and environmental impact of transporting goods. Wing is also developing an unmanned traffic management platform to safely route drones through the sky.
Loon and Wing join other divisions that have graduated from the X program, including the successful autonomous driving division Waymo, the cybercrime division Chronicle and the health care technology division Verily. Alastair Westgarth will become the CEO of Loon while James Ryan Burgess will become the CEO of Wing.