This week at SEMICON West 2018, taking place at the Moscone Center in San Francisco, State University of New York Polytechnic Institute (SUNY Poly), a world academic leader in nanotechnology and semiconductor development, will share R&D and economic engagement results, in partnership with the American Institute for Manufacturing Integrated Photonics (AIM Photonics), The Chemical Mechanical Planarization Users Group (CMPUG), Empire State Development (ESD) and NY Loves NanoTech.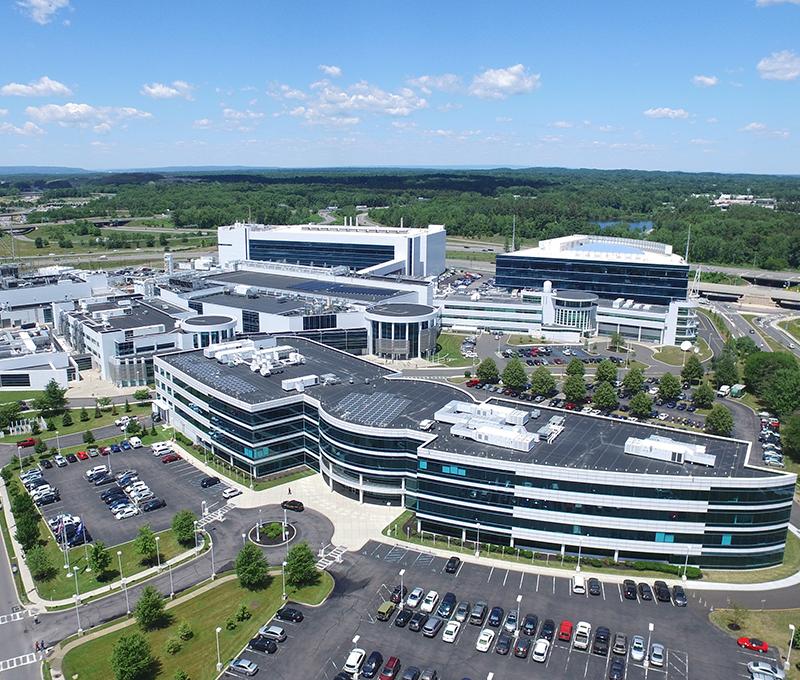 SUNY Poly campus in Albany, New York. Source: SUNY Poly
A half-day symposium — New York NanoTech Summit — will take place July 11 at SEMICON West. Selected scientists from the above organizations as well as a number of corporate partners will present the outcome of one year of economic development, as well as how New York state and nanotechnology are enabling new opportunities by driving the future of artificial intelligence, power electronics and emerging technologies.
"New York State is bringing a major presence to SEMICON West and we — the Empire State Development (ESD) and our partners at SUNY Poly, AIM Photonics and local economic development organizations — will be spreading the word about our continued focus on driving high-tech research, development, commercialization and business growth opportunities across the state," said ESD president, CEO and commissioner Howard Zemsky. "New York State's business climate has never been better and we are looking forward to showing SEMICON West's attendees from around the globe how they can succeed in New York and be a part of the exciting advancement of nanoelectronics and integrated photonics, as well as other cutting-edge efforts that are centered in Upstate New York."
Stay tuned to Electronics360 for more up-to-the-minute news from SEMICON West.