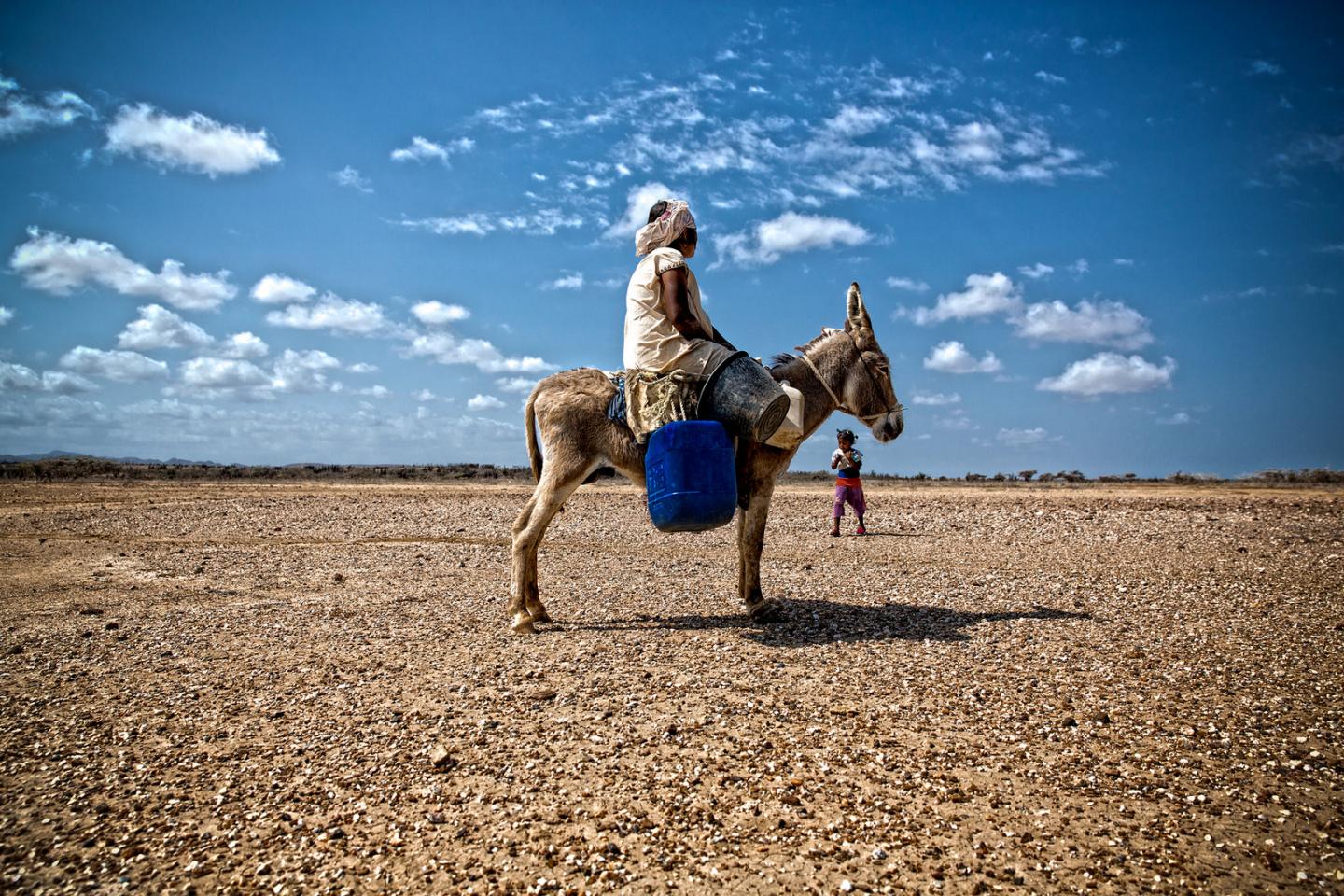 La Guajira, a department located in northeastern Colombia, on the border with Venezuela, suffered a severe drought in 2014. Source: David Taggart
Researchers from Telefόnica Research in Spain have developed a cell phone data-based system that tracks human migration due to climate change-related events. The system was used in 2014 to study human movement and displacement during a drought in La Guajira, Colombia.
La Guajira is a rural area located in northeastern Colombia, close to the border with Venezuela. In recent years the area has received less and less rain. This drought has affected most, if not all, of the inhabitants of La Guajira. The area has seen a decrease in food and water supplies. According to the World Food Programme, the lack of water has killed more than 20,000 cattle, which are major food sources for the citizens of this area. Because of the drought, people have been migrating out of the La Guajira and into towns and cities that have food and water sources.
Researchers have used a smartphone migration system to track how people moved out of La Guajira in 2014. This is the first time that a system of this kind has been used to measure the effects of a long-term natural phenomenon caused by climate changes.
The team used aggregated and encrypted cell phone metadata from the 2014 migration to predict future migrations. The cell phone traces were used to identify movement in areas in and surrounding the drought. The results showed that 10 percent of the population migrated out of the area during the six-month-long study.
"This information (from the study) was then used to monitor migrations using radiation models, which take into account not only the characteristics of the population and the distance between origin and destination but also the economic opportunities of the place where they end up," Enrique Frías-Martínez, researcher at Telefónica Research, in Madrid, Spain, explained to Sinc.
Factors of the migration, other than the drought, included the climate of the destination and economic opportunity.
"We have verified that, with cell phone traces, these migrations can be characterized with a success rate of over 60 percent, both in terms of the total number of people who migrate and the place where they move to," Frías-Martinez explained to Sinc.
The paper on this research was published in ACM SIGCAS Conference on Computing and Sustainable Societies. To read more about this research, visit the article in Sinc La Ciencia es Notica.