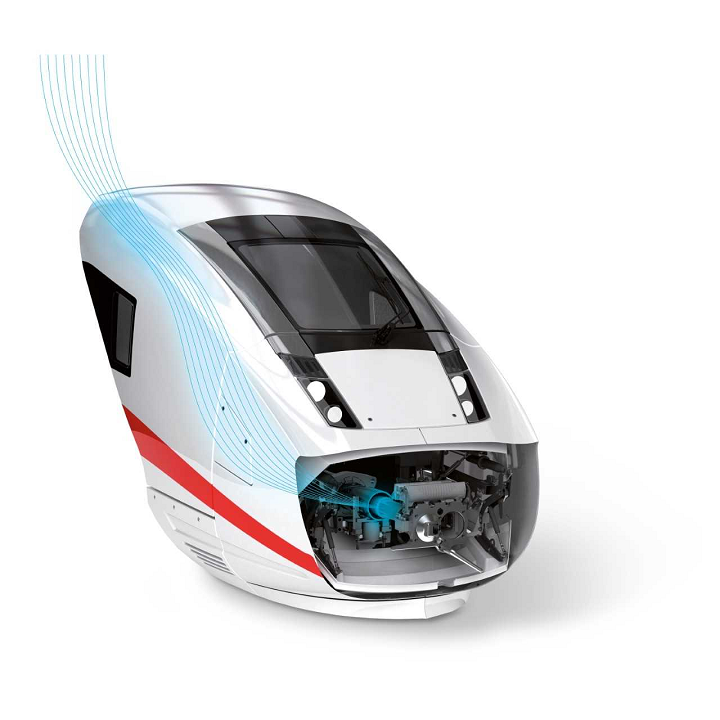 Source: Voith Holding Inc.
Voith and Siemens signed a cooperation agreement for the development of a condition monitoring solution for the Voith Scharfenberg coupler. The Siemens AG and the Voith Turbo GmbH & Co. KG signed the agreement in May 2018.
As a result of extensive expertise in the areas of energy absorption, front-end systems and couplers as well as digital knowledge, Voith will take over the development of the solution within the cooperation's framework. Siemens integrates the application into Railigent, which is based on MindSphere, the underlying Siemens internet of things (IoT) operating system. Railigent offers a wide range of digital services to manage rail assets smarter, including apps for smart monitoring, smart data analysis and smart prediction for rolling stock, signaling as well as for rail infrastructure. Once the Voith solution is developed, it will be offered in the Siemens Railigent application suite.
This solution monitors the coupler's deformation tube and damper, and will be able to lower inspection and maintenance costs. In addition, it reduces unplanned downtime and increases the level of passenger safety.
The goal of the cooperation is a joint presentation of a preliminary solution at the Innotrans 2018 in Berlin, Germany. Both parties have shown the intention to further strengthen the cooperation by offering solutions for more Voith components on the Siemens Railigent application suite.
"Rail operators are required to increase the availability of their rolling stock. By means of this cooperation, we combine the competencies of both Siemens and Voith to offer a digital, value-adding solution that serves this need of our customers," explains Cornelius Weitzmann, Executive Vice President and CEO Mobility, Voith Turbo GmbH & Co. KG.