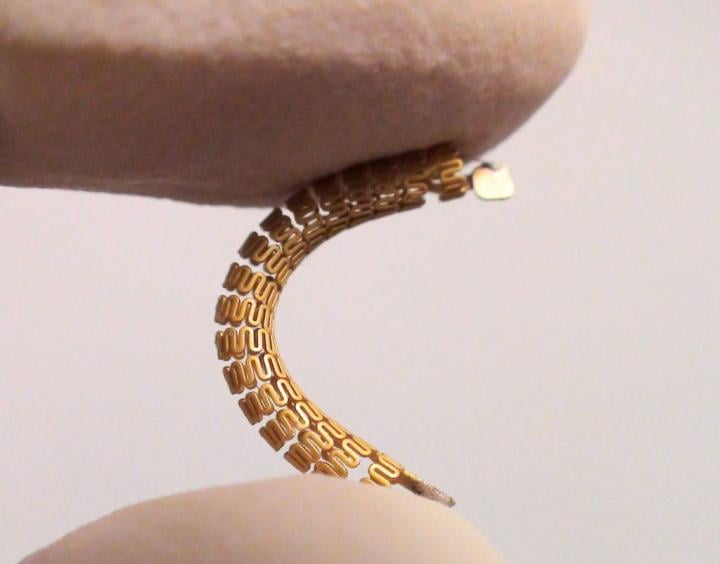 The device uses medical-grade stainless steel and looks similar to most commercial stents. Source: University of British Columbia
One in three patients receiving stents will experience restenosis, when a stent-receiving heart artery starts to narrow again because of plaque build-up or scarring from the surgery. This could lead to more heart issues over time. Researchers from the University of British Columbia have now created a smart stent that helps with this problem.
The smart stent monitors any changes, no matter how small, in blood flow through the artery. It detects artery narrowing in the early stages allowing for early diagnosis and treatment.
"We modified a stent to function as a miniature antenna and added a special micro-sensor that we developed to continuously track blood flow. The data can then be sent wirelessly to an external reader, providing constantly updated information on the artery's condition," said UBC electrical and computer engineering professor Kenichi Takahata.
The smart stent is made out of medical grade stainless steel. It looks just like a commercial stent, and it can be used with the same medical procedures as commercial stents. Currently, it is just a prototype, but researchers hope it will be ready for use soon. It has been successfully tested in the lab on a swine model.
The paper on the smart stent was published in the journal Advanced Science.