Wolfspeed, A Cree Company, announced a performance breakthrough in the ability to power the drivetrain of electric vehicles (EVs) using its new third generation 1,200 V SiC MOSFET family. This switching device, which enables high-voltage power conversion, solidifies the company's leadership in solutions for the EV ecosystem. The development brings increased efficiency to the drivetrain while lowering system costs, paving the way for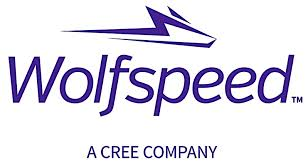 longer driving range and better overall EV performance for consumers.
This marks another milestone in Wolfspeed's 30-year history of innovations in wide bandgap power conversion technology, including EV applications. Wolfspeed revolutionized the EV market in 2015 with the industry's first 900 V SiC MOSFET family, which broke the cost barrier to SiC adoption in off-board and on-board chargers by delivering smaller and higher-efficiency next-generation power conversion systems at cost parity with silicon-based solutions. Today's new 1,200 V MOSFET extends the company's technology into the drivetrain and will enable the world's most efficient EV power converter systems.
"Wolfspeed's expanded SiC portfolio will make it possible for auto suppliers and manufacturers to develop the EV ecosystem of the future," said Cengiz Balkas, general manager of Wolfspeed. "Our components enable smaller, lighter systems that deliver more miles per charge. This allows us to bridge the gap between EVs and gas vehicles on cost and performance."
Breakthrough Drivetrain Technology:
Wolfspeed's new C3M 1,200 V SiC MOSFET technology will enable the world's most efficient EV power converter systems. It is capable of handling high current with the industry's lowest drain-source on resistance (RDS(on)) performance at 1,200 V and the lowest switching losses, giving it the highest figure of merit on the market today, which increases the distance that consumers can drive on a single charge.
Engineering samples of Wolfspeed's newest generation 1,200 V SiC MOSFETs are available to select customers and will be in full distribution later this year. Interested customers should contact their local Cree sales office.
Ongoing EV Charging Innovations:
In addition to the 1,200 V SiC MOSFET, Wolfspeed continues to deliver better charging efficiency for EVs with enhanced SiC products for on-board and off-board chargers, including:
E-series diodes: The industry's first 1,200 V SiC diodes to be both automotive qualified and high-humidity/high voltage/high-temperature qualified.
20 kW two-level AFE and 20 kW DC/DC converters: Demonstrate how Wolfspeed C3M SiC MOSFETs can cut power losses and simplify system designs.
6.6 kW bi-directional on-board charger: Delivers optimal efficiency for high-power-density, on-board charger applications.
Wolfspeed's C3M 1,200 V SiC MOSFET and the expanded portfolio of SiC power products will be on display at the Wolfspeed booth #9-242 during PCIM Europe 2018 in Nuremberg, Germany, from June 5-7. To learn more about how Wolfspeed is building a better electric vehicle ecosystem, visit: http://go.wolfspeed.com/evs.