A new project called "Autonomous Vehicles Evolve to a New Urban Experience" (AVENUE), led by the University of Geneva (UNIGE) has studied autonomous vehicles with the goal of creating guidelines for legislators who are attempting to integrate autonomous vehicles into European roadways.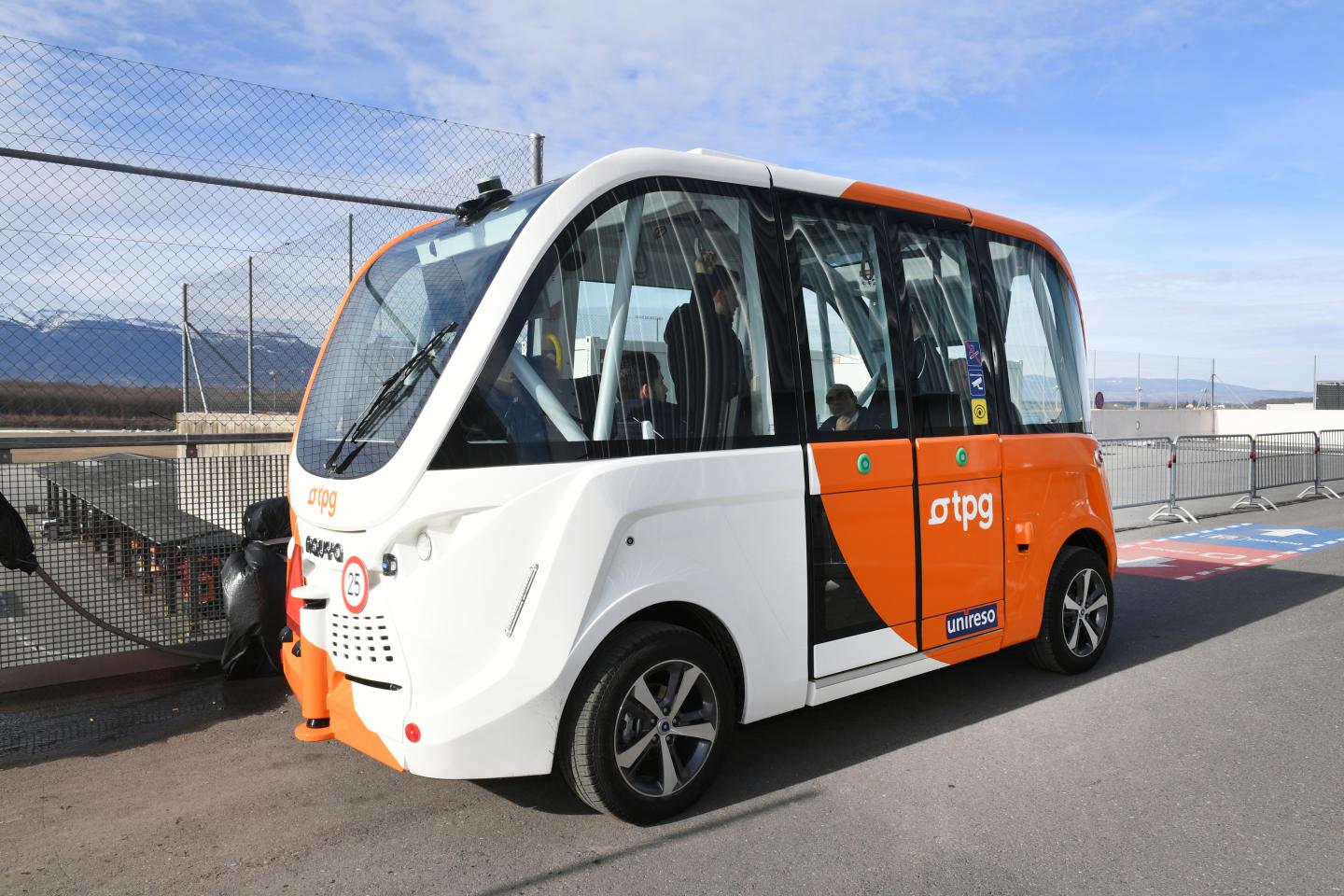 This is the autonomous vehicle Navya Arma (model DL4) acquired by the Transports publics genevois (tpg) in August 2017. Source: © TPG
AVENUE is a four-year project that studied the needs and motivation behind bringing autonomous cars to all roads in Europe. The researchers focused on many topics around autonomous vehicles, from how people respond to them to the technological and regulatory challenges face these kinds of cars. The team focused on three main themes during their research. The first theme is security, the fluidity of traffic and the ability to adapt to roadblocks. The second theme is optimization of the car's itinerary, cost reduction and comfort of the user. The third theme is in and out of car services like augmented reality on windows, and assistance for passengers in need.
During AVENUE, the researchers developed, tested and validated autonomous vehicles. Testing helped the team figure out how to integrate these cars with other cars on the road. They studied if these cars could hit all the needs of the passengers, no matter age, location or why they are traveling. The team focused on the issues that are stopping the integration of self-driving cars like if they will be accepted by passengers, regulations that need to be enforced and security measures.
The team used many vehicles in their study. Sizes ranged from four to twelve seats. The volunteers in the study were able to choose the car they were to use based on what they were going to do and general car preferences.
Geneva was chosen as the test city because it is a smaller city in the world, but it still has the same characteristics as a big city, like pedestrians, traffic jams and bike paths. Geneva's public transportation network is managed by a single operator, which means that it is open to new inventions becoming integrated into the network. Geneva also has accurate mapping involving 3D modeling and GPS location services. Geneva also has its national environmental and legislative issues under control so there so it is easier to do this kind of testing. The results of the study were then compared to other studies of similar types.
"The goal is to work in suburban areas with little or no service today by connecting them to the traditional tpg network. Autonomous vehicles will not go downtown," said Denis Berdoz, CEO of Transports Publics Genevois. "We are convinced of the potential of autonomous vehicles for our customers. This project will reinforce our knowledge of new technologies. We acquired an autonomous vehicle in August 2017. We are currently working on its commissioning on an experimental line after having tested it at the Geneva Motor Show in March 2018."
All partners in this research will meet for the first project meeting on May 14th and 15th in Brussels.