Researchers at the Linköping University in Sweden, in collaboration with researchers in Italy and Israel, fabricated a retinal prosthesis using widely available organic pigments that have the potential to restore sight to blind people.
The artificial retina is built with tiny nanoscale pixels on a photoactive film. Light pulses impinging on the film are converted into electrical signals to stimulate neurons.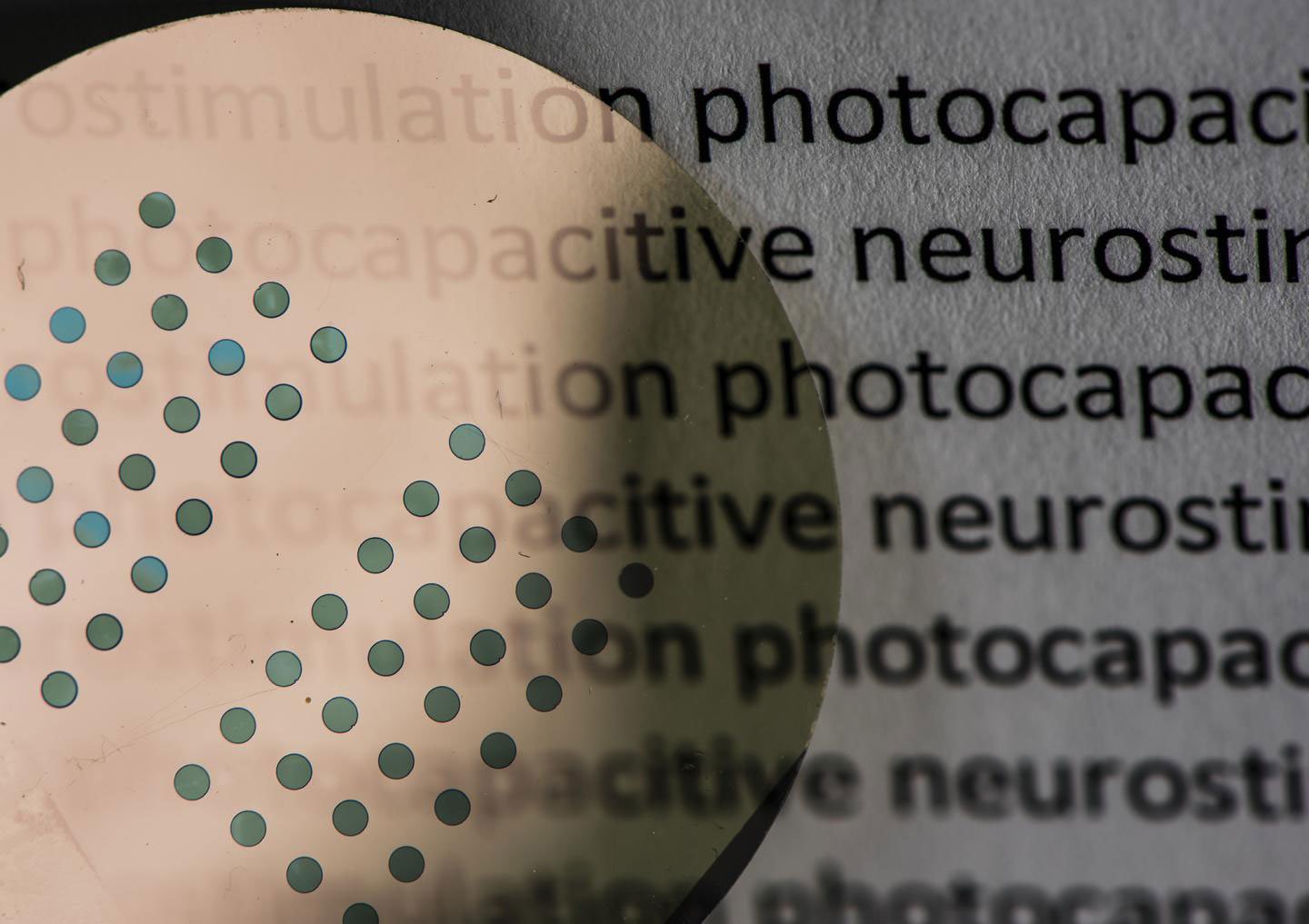 An array of organic pixels on top of thin sheet of gold. Souce: Linköping University
The research team led by Eric Glowacki, principal investigator of the organic nanocrystals subgroup in the Laboratory of Organic Electronics, Linköping University, simulated the function of a real retina that consists of several layers of cells and sensory neurons in the back of the eye that convert the incident light into electrical signals. These electrical signals are sent to the brain through the optical nerve to an area known as the "visual cortex."
The artificial retina, which can be implanted into the eye of a person, consists of thin circular rings of photoactive material – similar to the pixels on a digital camera – that are 100 times thinner than a single cell. The material used is a pigment of semiconducting nanocrystals that are available, cheap, non-toxic and widely used in commercial cosmetics and tattooing ink.
"We have optimized the photoactive film for near-infrared light, since biological tissues such as bone, blood and skin are most transparent at these wavelengths. This raises the possibility of other applications in humans in the future," says Eric Glowacki.
The artificial retina is basically an optoelectronic system similar to an electrolytic photocapacitor. When illuminated, the retinal "pixels" charge up by transducing light pulses into a localized current that safely stimulates neurons. The devices, require no wiring or external bias and are stable in physiological conditions. In addition, the activation of the nerve cells happens without any delay.
"The response time must be short if we are to gain control of the stimulation of nerve cells," says David Rand, a postdoctoral researcher at Tel Aviv University. "Here, the nerve cells are activated directly. We have shown that our device can be used to stimulate not only neurons in the brain but also neurons in non-functioning retinas."
The results of the research have recently been published in the scientific journal Advanced Materials.