A new smart patch called Marine Skin is the next greatest technology for marine biologists studying the behavior of aquatic animals in their natural environments. Marine Skin is an electronic animal tagging system based on stretchable silicone elastomers. Marine Skin can withstand twisting, shearing and stretching of the animal in all areas of the sea.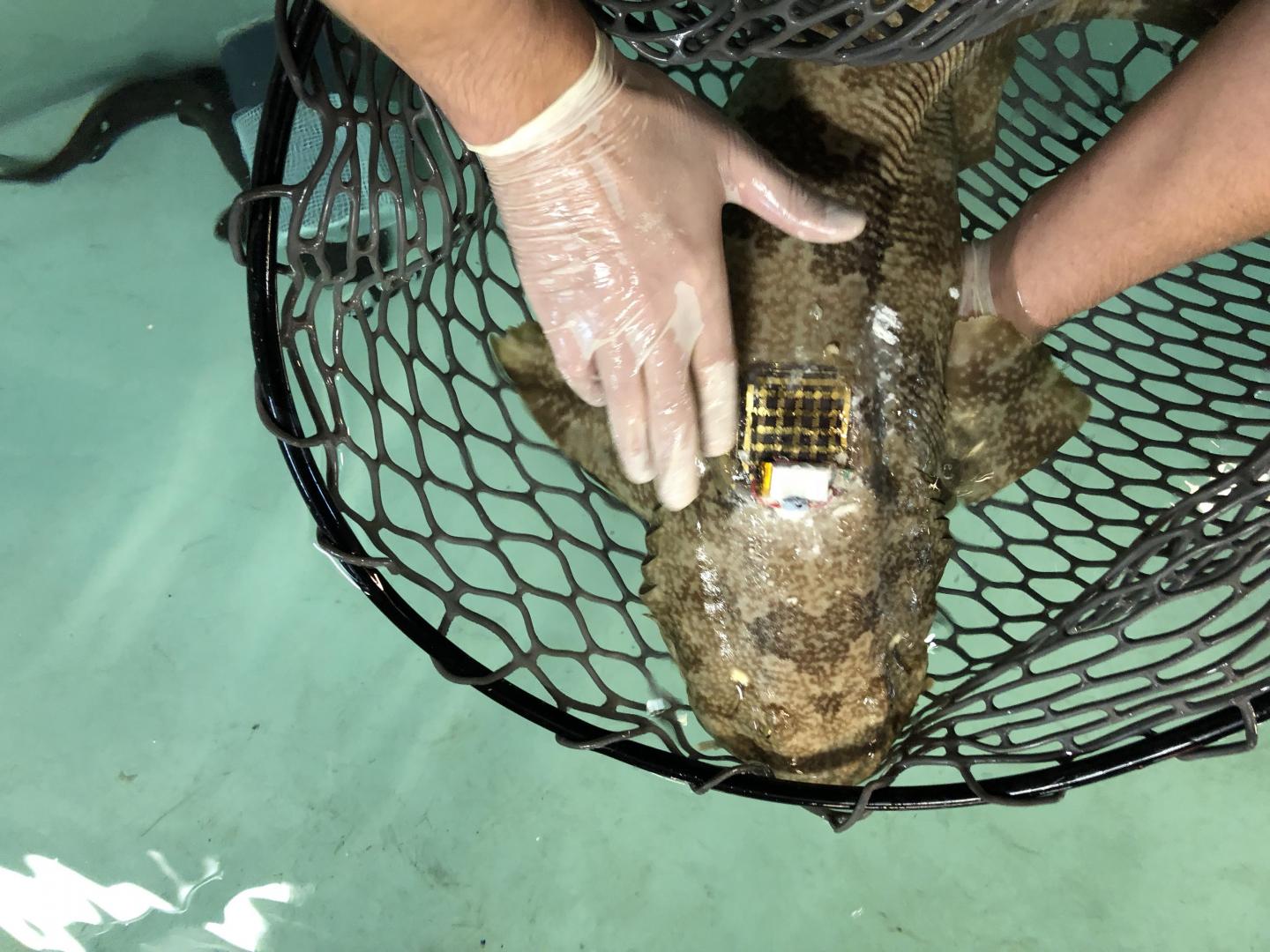 Marine Skin has been shown to be suitable for tagging a wide range of sea creatures. (Source: 2018 KAUST)
"The integrated flexible electronics can track an animal's movement and diving behavior and the health of the surrounding marine environment in real time," said Joanna Nassar. Now at California Institute of Technology, Nassar was a Ph.D. student in the KAUST team that developed the patch.
Monitoring and recording a range of environmental parameters is important because it reveals key information about marine ecosystems. The current systems that are used to track animals in the sea are annoying for the animals to wear because they are bulky and uncomfortable.
"Using simple design tricks and soft materials, we were able to beat the current standard systems in terms of noninvasiveness, weight, operational lifetime and speed of operation," said Nassar.
The current prototype Marine Skin collects data through wireless connection when the tag is removed. Researchers hope to further develop Marine Skin to have remote data retrieval capabilities. But first they have to overcome the problems of transmitting signals through the water.
"We are consistently advancing the field of flexible and stretchable electronics by making electronic systems in which every component is physically flexible," said Professor Muhammad Mustafa Hussain at KAUST and team member behind the development of Marine Skin.
Marine Skin was tested and demonstrated successfully on the Portunus pelagicus, a swimming crab. The tests with these crabs proved that Marine Skin was suitable for tagging a wide range of sea animals. The next step in the development is to study how the device works on dolphins and whale sharks. The aim for Marine Skin is to be attached to an animal for up to a year.
Nassar said that further development and upgrading of the current system will be a major part of a more comprehensive analysis of marine ecosystems, even areas of the ocean that have been unable to be monitored before now. This type of research will allow scientists to study the health of the ocean and assess how increasing global temperatures, pollution and overfishing are affecting the ocean.
The paper on this research was published in Flexible Electronics.