A smartphone video-based app substitutes daily in-person doctor visits that tuberculosis (TB) patients require. The method currently required by U.S. health regulations is called directly observed therapy, or DOT, which typically involves a healthcare professional visiting a patient in their home. The new app does DOT therapy, but on an app with a smartphone, no healthcare professional required. Preliminary studies of the DOT app have proven that the app could be less expensive than daily visits and improves privacy concerns that patients may have.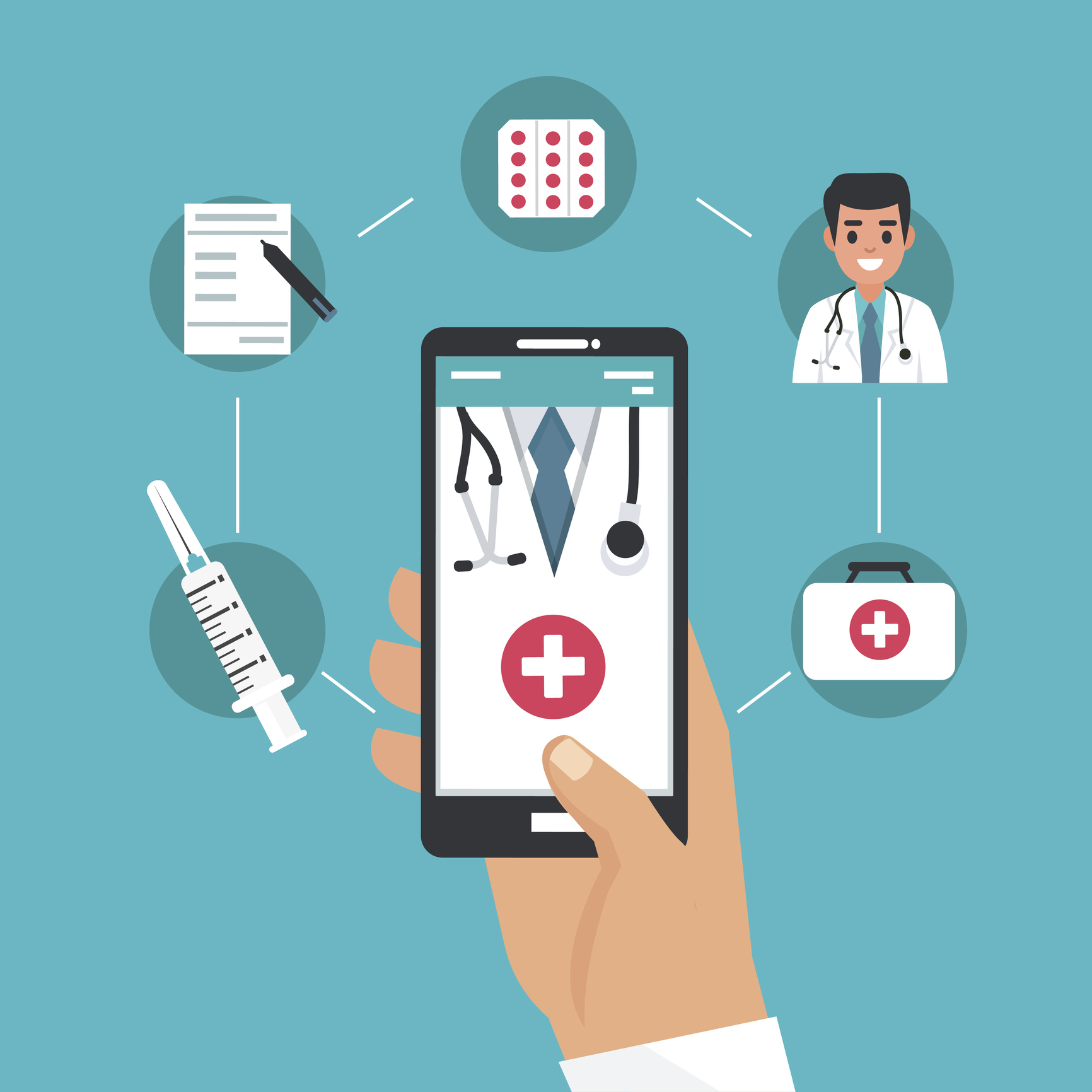 Small pilot study shows video app to be as effective as in-person observation of medication adherence for TB patients. (Source: iStock)
"We believe video DOT offers an alternative that appears to be as effective as an in-person daily visits by healthcare workers to assure compliance with drug treatment but also empowers patients to manage their TB without added stress," said Samuel Holzman, M.D., a research fellow in the Department of Infectious Diseases at the Johns Hopkins University School of Medicine.
TB is one of a few diseases that has state and federal provisions that outline measures that doctors need to take to make sure that a patient follows their treatment. The recommendations range from home or hospital-based isolation to daily visits from healthcare professionals. These recommendations are in place to make sure that the patient recovers and the chances of tuberculosis spreading were low. The bacteria that cause TB can hang in the air for extended periods of time after an infected patient coughs or sneezes, so it is highly infectious.
Typical treatment for tuberculosis includes daily antibiotics with a combination of drugs that can be difficult to take. The side effects of these drugs can be hard to manage and how long it takes to cure the disease often causes patients to give up if they don't have the right support. Some stronger strains of TB may require even more drugs and treatment that can take up to two years to treat. A patient giving up on treatment is fairly common, however, it is detrimental to the patient's survival.
One of the requirements that U.S. regulations have put in place for tuberculosis treatment is sending a healthcare worker to the patient's house and observe the patient taking their medications and monitor side-effects. These in-person DOTs are conducted five days a week on weekdays. This is great for the patient because it ensures that they are taking the necessary medication, but it is also time consuming for the healthcare professionals, as well as costing local health care departments more money than necessary.
While these DOTs are good for monitoring, many patients can find it uncomfortable and stigmatizing. Some patients also say that in-person DOTs interfere with their privacy and autonomy because they cannot take the medicine when they choose or they don't like being watched while taking the medicine.
"In an era when we are focused on patient-centered care, having to meet a health provider every single day is logistically challenging and can be personally invasive," said Maunank Shah, M.D., associate professor of medicine in the Department of Infectious Diseases at the Johns Hopkins University School of Medicine.
In initial testing the of the video DOT, researchers utilized the Mobile Health app that was developed by Shah and other clinicians from Johns Hopkins University School of Medicine. Twenty eight adult TB patients who were being treated at three health departments in Maryland were part of the initial study. The patients' therapy was monitored with emocha video DOT application.
The initial study found that patients stuck to their treatment schedule almost the same amount of time if they were using the DOT app (94 percent of the time) or in-person DOT (98 percent of the time). The major finding was that the overall proportion of prescribed doses on the weekends or holidays, when the in-home DOTs would not happen, were verified through observation were six percent high with video DOT.
The researchers asked 16 doctors and 10 patients how the felt about the app through interviews and surveys after the study. One hundred percent of the patients said the emocha platform was "easy to use" and it was the preferred method. The staff generally agreed with these results, and 94 percent of the staff said that video DOT was "effective for monitoring patient's adherence."
The in-person DOT visits were estimated to cost around $2,065 per patient, while the video-DOT only costs around $674 per patient. The researchers estimated that the range of using video DOT at health departments could range from $66 to $1,449 per patient over six months, saving healthcare departments a lot of money on health worker services.
While the results of the study are promising, the study was limited to a small sample size and non-randomization. Because of this, there is still a lot more research that needs to be done before this technology can be implemented in the field. The researchers also say that the video monitoring research could be implemented in other healthcare monitoring areas.
The paper on this research was published in Open Forum Infectious Diseases.