In conjunction with World Immunization Week and National Infant Immunization Week, Pediatric Associates of Florida and TruMed Systems, maker of the AccuVax® Vaccine Management System, jointly announced that AccuVax will be used at all Pediatric Associates sites to optimize vaccine storage and management. Pediatric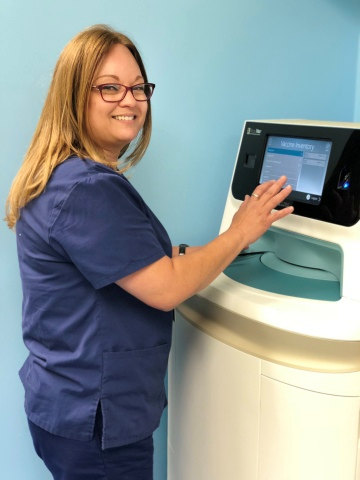 America's largest private pediatric practice installs more than 50 advanced vaccine management systems to safeguard supply and improve handling of pediatric vaccines. Source: Business WireAssociates, America's largest private pediatric practice, is replacing its conventional refrigerator/freezer units with the AccuVax Vaccine Management System, a state-of-the-art vaccine management platform that automates vaccine storage, monitoring and handling.
AccuVax ensures that vaccine efficacy and safety is maintained to the strictest of standards through a unique door-less design and built-in battery backup that maintain ideal temperature management. Because it's fully automated, it eliminates burdensome vaccine administrative work, allowing clinical staff to focus on patient care.
AccuVax was developed by TruMed Systems of San Diego, which is installing units in medical practices and health systems across the country. Pediatric Associates has unique experience with AccuVax as it participated as one of 20 pilot sites nationwide to provide real-world feedback to help improve the system.
Inventory losses due to power failure, improper storage and expired doses are common, and have created challenges for even the most advanced practices and health systems. Because of the benefits afforded by the AccuVax System, Pediatric Associates is now installing units throughout its network of clinics from Jacksonville to South Florida to better protect their patients and communities.