A police training company has developed an app to simulate auditory hallucinations to better equip officers to de-escalate mental health crises.
The SimVoice app was developed by SetCan, a law enforcement, military, corrections and security training company based in Winnipeg, Manitoba, Canada. According to the company, the app allows officers "to experience the challenges faced by persons experiencing mental illness in an effort to create empathy and compassion in law enforcement officers."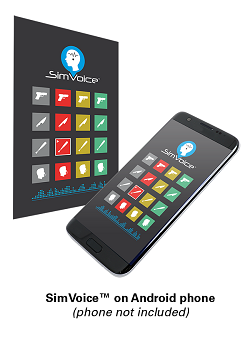 Source: SetCan Mental illnesses such as schizophrenia, borderline personality disorder, major depressive disorder and post-traumatic stress disorder (PTSD) can cause auditory hallucinations. Neurological conditions like brain tumors, epilepsy and meningitis can also cause patients to hear voices or other non-existent sounds.
Government officials in countries around the world have recently focused on reducing the number of needless civilian killings at the hands of police officers. Situations involving those struggling with mental illness are especially challenging for officers, since people in a state of mental crisis may behave erratically or fail to follow directions. In such cases officers may discharge a weapon and injure or kill a person wrongfully assumed to be aggressive or non-compliant.
A student officer wears Bluetooth headphones that allow a mobile device loaded with the SimVoice software to create auditory hallucinations. The de-escalation scenario and voices are designed to interact with each other, creating an incredibly realistic experience that can be controlled and guided by the instructor through the SimVoice software.
An April 12 CBC report says that the Winnipeg Police Department is now training with SimVoice, and that scores of police departments around the country have also expressed an interest in the app.