A new study from Tel Aviv University reports about nanoparticle-based cancer-targets strategies and why they are not widely used. The study offers solutions for how cancer researchers and doctors can move to help patients recover. The new study continues on research from 10 years ago hypothesized that nanocarriers have great potential in cancer research and care. That paper was written by Professor Dan Peer and Jeffery Karp. The two have teamed up with Daniel Rosenblum and Dr. Nitin Joshi to write the new report.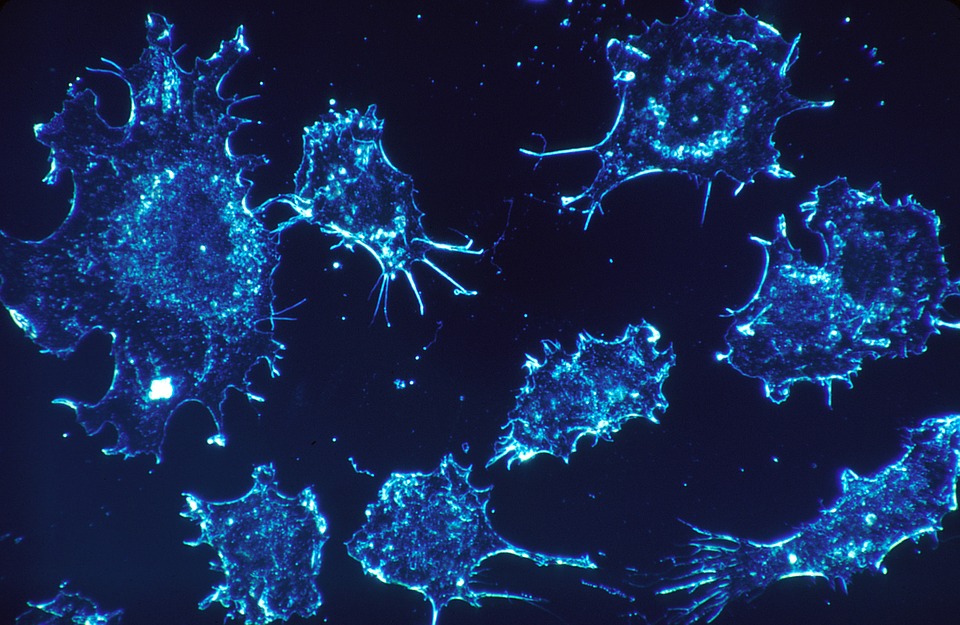 Cancer cells in a electron scan.
"We've made significant progress towards understanding the interaction of nanocarriers with tumor cells and tissues since then, but the clinical translation has been limited," said Rosenblum.
"Few nanocarriers have been approved for clinical use, and none of the actively targeted nanocarriers have advanced past clinical trials," Dr. Joshi adds.
The paper addresses why the nanocarriers have gone past clinical trials. One of the reasons includes the lack of preclinical models that are an accurate model for human tumors. The writers say that patient evaluation is needed before nanocarrier treatment and clinical trial pathways for the new drugs.
"But in the past 10 years, the Food and Drug Administration (FDA) has approved only 15 passively targeted nanocarriers. There have been some 40,000 studies published about active cellular targeting, but none of the approaches have advanced past clinical trials. What's wrong with this picture?" said Professor Peer.
The new review addresses the issues in cancers that researchers have been questioning for years and it finds that they are actually more complicated than they thought.
"They change and evolve all the time, are heterogeneous in composition and eventually gain resistance," Rosenblum says. "We need to be able to target many kinds of cancer cell types, and we need the systems to be as simple as possible. But they have to be versatile too. We emphasize the idea of developing personalized nanocarriers based on the type of cancer and its biomarker profile."
The paper calls for the FDA and European Medicines Agency (EMA) to change their regulations in order for cancer research to move forward.
"We need to conduct trials on humans — trials that provide more insights into the interaction of nanocarriers with human biology," Prof. Karp says. "We can then use these to drive the development of next-generation nano-targeted platforms."
The key to success is the development of animal models that can represent human tumors, as well as preselecting patients that may have a high response to nanocarrier-based cancer treatments.
"The field continues to offer great potential for patients, and significant progress has been achieved. But new challenges have emerged during the past 10 years, and more support and work are required," said Prof. Karp.
The study was published in Nature Communications.