Have you ever used your phone for so long that its back starts to heat up? Sometimes it can heat up so much that the phone actually shuts down. Not only is this annoying, but it is also damaging to your phone's health. Now, NUST MISIS scientists have figured out how to fix this by developing composites that can conduct heat better than the composites currently used in smartphones.
Other than shutting off, there are a few internal issues that happen when a phone overheats. When a phone regularly overheats, the device degrades every time the temperature rises and this is dangerous for the inner workings of a phone.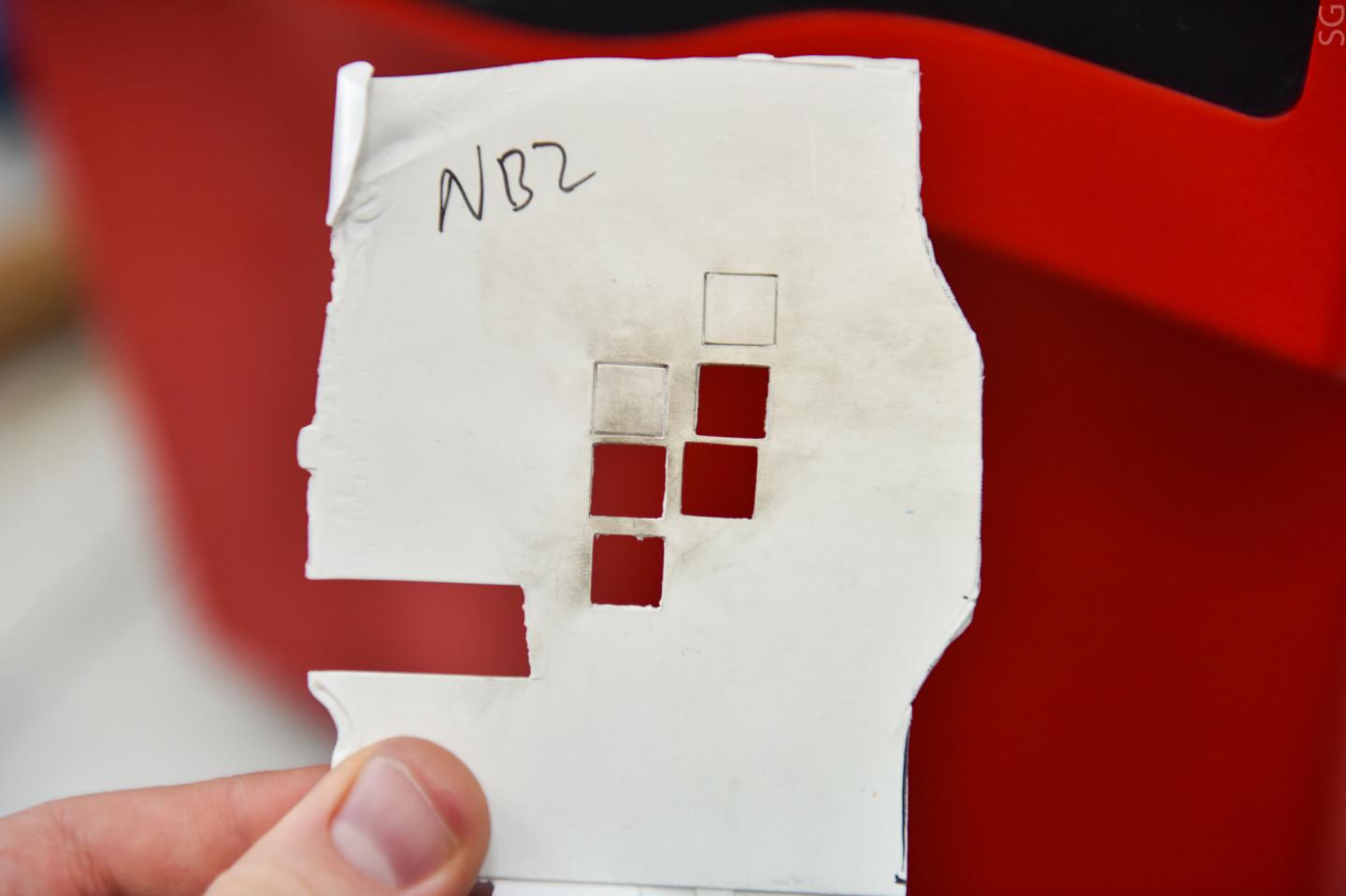 Sample of the material. Source: NUST MISIS
Processors in computers and smartphones are incredibly sensitive to temperatures. High temperatures reduce the stabilization of the processors. Most smartphones turn off automatically when a temperature gets too high but it can still cause major issues with the processor and can lead to the chip's breakdown.
NUST MISIS scientists wanted to find a universal method that produces cheap light composites that have high thermal conductivity and profound mechanical properties.
"A material which conducts heat well and doesn't conduct electric current and thus has a polymer base, is potentially cheaper than common analogues in the cycle of production and processing, so that has become our aim," said Dmitry Muratov, candidate of technical sciences, a research author and senior researcher at the NUST MISIS Department for Functional Nanosystems and High-Temperature Materials.
The new composite could replace the layered materials that are used in printed circuit boards or in small electronics that are affected the most by heat generation.
NUST MISIS says that the high-density polyethylene they developed is used as a polymer basis and hexagonal boron nitride for the material filler. A combination of different processing modes was developed that made sure the filler had the required properties as well as the properties that can handle the heat.
"As a result, we have achieved positive results: the last work demonstrates the strength of the composite based on polyethylene and boron nitride in the amount of 24 MPa, and its thermal conductivity has become at least two or three times higher than that of fiberglass, which is used in analogue devices," said Muratov.
The material is could essentially replace fiberglass in modern electronics because it overcomes all of fiberglass' drawbacks, as well as removing heat and being easy to recycle.
"The economic benefit of our materials is due to the ease of their utilization, while fiberglass is extremely difficult to process, as its polymer part is made of reactive plastics (epoxy resins) which cannot be reused after curing," added Muratov.
The paper on the new material development was published in the Journal of Alloys and Compounds.