New Yorker Electronics is now distributing the new United Chemi-Con HSE Series of Conductive Polymer Hybrid Aluminum Electrolytic Capacitors. United Chemi-Con, North America's largest manufacturer of aluminum electrolytic capacitors, has designed a high-reliability, high-voltage capacitor in a hybrid electrolyte.
Designed for high-temperature applications such as automotive equipment and network base station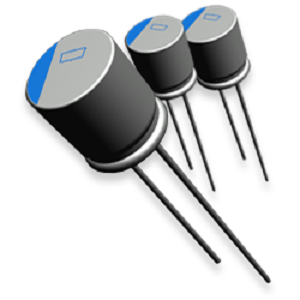 Source: New Yorker Electronicsequipment, the hi-rel series has a rated endurance with ripple current of 4,000 hours at 125/135℃. It also has an operating range from -55 to +135℃.
The HSE Series is also a high-voltage series, with rated ranges of 25 to 63Vdc and a capacitance range of 100 to 330μF, all housed within a 12.5mm long, 10mm diameter case. It features the same ripple current as the United Chemi-Con HSC Series at 135° but has a higher ripple current (160 to 170% higher) at below 125°. The series is RoHS compliant, Halogen free and is AEC-Q200 compliant.
New Yorker Electronics is a franchise distributor of United Chemi-Con and carries its full line of capacitors, radial lead, SMD and snap-in aluminum electrolytic capacitors, as well as electric double layer capacitors.
Features & Benefits:
High reliability and high voltage are realized by hybrid electrolyte
Endurance with ripple current : 4,000 hours at 135℃
Rated voltage range : 25 to 63Vdc, Capacitance range :100 to 330μF
For high temperature and high reliability applications
(Automotive equipment, Base station equipment, etc.)
RoHS Compliant
Halogen Free
AEC-Q200 compliant
Applications:
Automotive Equipment
Base Station Equipment
Download the data sheet.