Earlier this month, a little-known electric vehicle (EV) startup known as SF Motors was granted a permit from the California Department of Motor Vehicles to test-drive autonomous cars on public streets. At the time, SF Motors announced that this was just the beginning of an official rollout of the company that no one had really heard much from at this point.
Last night in Santa Clara, California, SF Motors had its official launch, detailing its plan to bring to market a fleet of electric vehicles and later self-driving cars as well as its manufacturing prowess and introduction of its initial EVs.
For the past two years, SF Motors has been quietly assembling its capabilities, technology and resources to compete with major automotive OEMs in the budding electric vehicle market.
Two Production Facilities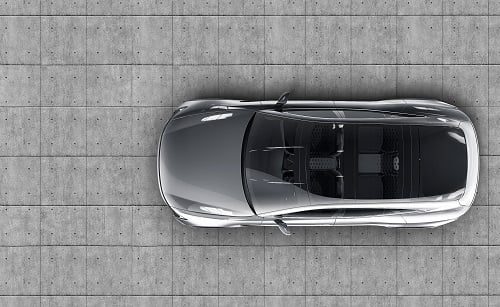 SF Motors has two vehicle manufacturing facilities in Indiana and China. Source: SF Motors Interestingly, SF Motors, which has the backing of Chinese automaker Chongqing Sokon Industry Group, has established two vehicle production facilities — one in China and one in Indiana. Owning and operating its own production facilities is an advantage not many startups in this market have accomplished.
"Both plants use a comprehensive manufacturing footprint everything from body welding to final assembly including battery pack production is done on site," says Jim Finn, Chief Production Officer at SF Motors at the kickoff. "That really makes sense … we are transporting batteries only a few hundred feet instead of a few hundred miles. Saving time, money and resources."
Finn says both facilities are flexible and can produce multiple models at the same time. Total capacity of the facilities will be about 200,000 units per year and SF Motors expects to employ 3,500 workers worldwide. The equipment is sourced from partners in Europe and the U.S.
Body shop and quality control are 100 percent automated. The assembly shop is also highly automated.
"With better real-time communication between robots and people, our facilities learn instantly from one another which saves time and money," Finn says.
In-house Battery Production
In addition to developing and manufacturing their own electric vehicles, SF Motors says they are developing their own proprietary battery cells and packs and will add autonomous driving systems, connectivity and a human-machine interface to future vehicles.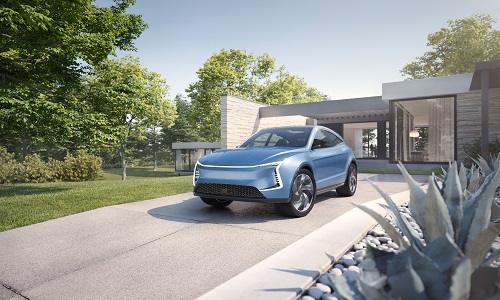 Initial vehicles will be a small and large size crossover, the SF5 and SF7. Source: SF MotorosThe battery packs will allow for 300 miles of driving range while the vehicles will have enough power to go from 0 mph to 60 mph in 3 seconds.
SF Motors says it is developing a next-generation battery cell based on solid-state electrolytes that will offer high energy, fast charging and safe operation, according to Yifan Tang, Chief Technology Officer at SF Motors. After that, the company is working toward a solid-state cell for even faster charging and high-energy operation in electric cars.
As part of the company's battery program, it will use old batteries for energy storage — recycling old batteries in order to give them a second life in home-energy off-grid operation, Tang says.
Initial Line-up
The initial car lineup will be the SF5, a mid-sized premium crossover, and SF7, a full-size premium crossover with SF Motors proprietary four-motor powertrain. The SF5 will be available for pre-order by the end of the year with the goal to have it on the road in 2019.
SF Motors says it will work with other companies in order to provide technical experience and manufacturing to other companies in order to accelerate the advent of electric vehicles. The company says it will make its powertrain platform available to other automotive manufacturers that share the same vision for electric vehicles. The company will also share its local market understanding and manufacturing in both the U.S. and China, according to John Zhang, founder and CEO of SF Motors.
"We believe everyone wins with this wider adoption of EV technology," Zhang says.