Google's autonomous driving arm, Waymo, has signed an agreement with Jaguar Land Rover to design and help manufacture a premium fully electric self-driving vehicle.
The Jaguar I-PACE vehicle will use Waymo's self-driving technology that will be designed and developed in-house and allow passengers to travel to locations with a push of a button. The cars will also be added to Waymo's self-driving ride-hailing fleet service designed for city driving.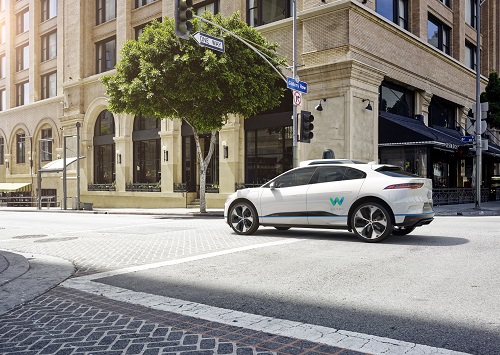 The I-PACE self-driving electric vehicle. Source: WaymoWaymo says it will add up to 20,000 I-PACE vehicles in the next few years — enough to drive up to a million trips in a typical day and with a battery that will be large enough so that the cars will be able to drive all day. The cars will be part of the shared fleet, adding a premium vehicle to the set of mini-vans the company is already testing.
Waymo has ratcheted up its self-driving program in order to begin offering self-driving ride hailing services later this year. The company recently showed off how the technology works and first reactions to riding in a self-driving car from its Early Riders program.
The company says it is designing its self-driving cars to be centered on passengers, not drivers. Meaning riders would be able to choose from an array of options for whatever they need — a vehicle for commuting, or for a night out or for the family.
The I-PACE autonomous vehicles will begin testing later this year and will assume a full-time role in Waymo's driverless transportation service as it ramps up for release, the company says.