You know when you walk over a carpet and then touch your friend and get a shock? That is called static electricity. Researchers have discovered that this static electricity could be the key to electronics self-generating power.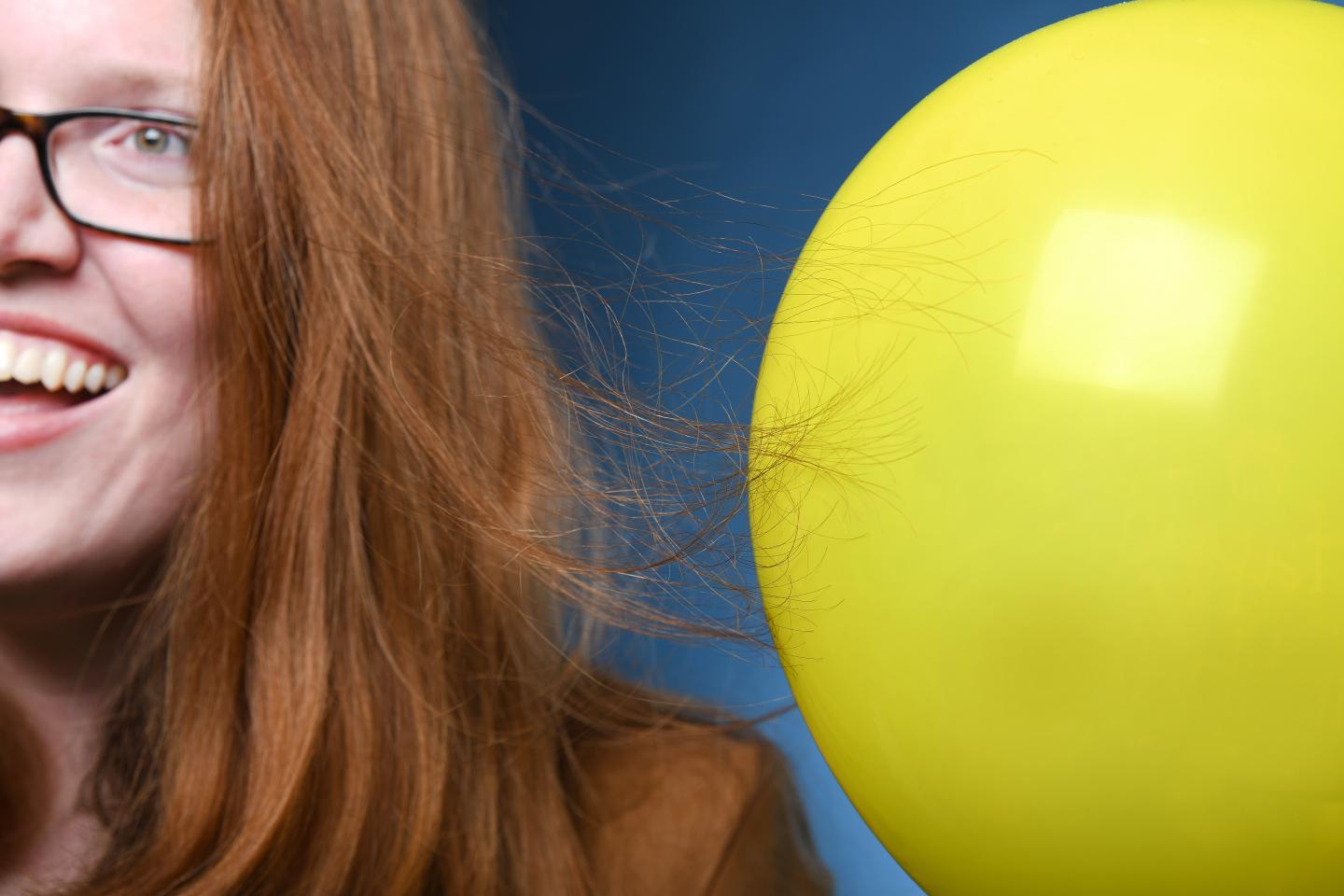 Exploring the effects of static electricty. (Source: Christopher Moore)
When static energy is generated, two surfaces rub together and those surfaces hold a charge even when they are separated. Surfaces retaining energy even after they have separated is the key to electronics creating their own energy.
"We've known that energy generated in contact electrification is readily retained by the material as electrostatic charges for hours at room temperature," said Zhong Lin Wang, Regents' Professor in the School of Materials Science and Engineering at the Georgia Institute of Technology. "Our research showed that there's a potential barrier at the surface that prevents the charges generated from flowing back to the solid where they were from or escaping from the surface after the contacting."
Electron transfer is the main process of contact electrification between two solids. It is also what is behind some of the characteristics observed in static electricity.
"There has been some debate around contact electrification - namely, whether the charge transfer occurs through electrons or ions and why the charges remain on the surface without a quick dissipation," Wang said.
The team has studied triboelectric nanogenerators in the past. The new method they developed uses nanoscale triboelectric nanogenerators that are made out of titanium and aluminum oxide or titanium and silicon dioxide. These materials help the devices hold any charge that is gathering on the surface during friction.
This method tracks a charge in real time over a wide range of temperatures. The data that the researchers gather showed that the features of the triboelectric effects stayed consistent with a theory called electron thermionic emission theory.
By using triboelectric nanogenerators that have the ability to withstand very high temperatures, the team found that temperature plays a surprising role in the triboelectric effect.
"We never realized it was a temperature dependent phenomenon," Wang said. "But we found that when the temperature reaches about 300 Celsius, the triboelectric transfer almost disappears."
When this ability was tested, the generators were able to maintain a charge at 80 degrees C to 300 degrees C.
"As the temperature rises, the energy fluctuations of electrons become larger and larger," the researchers wrote. "Thus, it is easier for electrons to hop out of the potential well, and they either go back to the material where they came from or emit into the air."
The paper on this research was published in Advanced Materials.