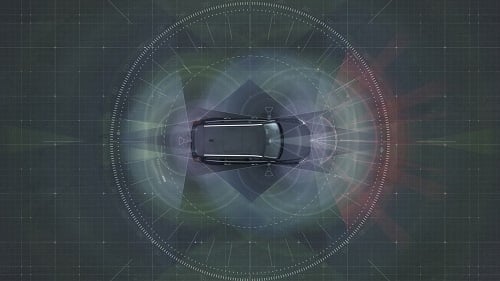 Drive Me program is a complete system solution that makes it possible to integrate self-driving cars in real traffic. Source: VolvoVolvo Cars has begun a new investment fund that is aimed at investing in high potential technology start-ups worldwide.
The goal is to invest in technology that will transform the automotive industry whether this be artificial intelligence, electrification, autonomous driving and digital mobility services. The first investment will be in a California-based technology firm that is developing advanced sensors.
Volvo says startups gain the ability to work with a leading car manufacturer and validate their technologies as well as accelerate the pace of bringing a product to market. These startups can also access the Chinese market due to Volvo's presence in the country.
The launch of the Volvo Cars Tech Fund is part of a continued push for innovation by the company to accelerate Volvo's digital transformation.
"We seek to invest in companies that can provide us with strategic access to new technologies, capabilities and talent," says Zaki Fasihuddin, VP of strategic partnership in the Volvo Cars Silicon Valley Technology Center and who was appointed CEO of the Volvo Cars Tech Fund. "By supporting promising young firms at the forefront of technological development and providing them with both capital and strategic value, we aim to strengthen our leading role in the industry's technological transformation."