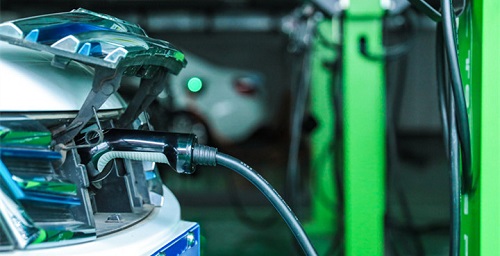 DiDi Chuxing will use its automotive partnerships to form a network of car-sharing services. Source: DiDiAutomotive alliance Renault-Nissan-Mitsubishi is teaming up with Chinese mobile transportation vendor DiDi Chuxing for a future electric vehicle car-sharing program in China.
The memorandum of understanding will include the launch of a robo-vehicle ride-hailing service, which is essential to the alliance's 2022 strategic plan launched last year. The Renault-Nissan-Mitsubishi alliance is planning a range of new automotive technologies, including the launch of 12 pure electric models worldwide, using common electric vehicle platforms and components, bringing to market 40 vehicles worldwide with autonomous drive technology and developing robo-vehicle ride-hailing services.
Under the 2022 strategic plan, the alliance forecasts that the combined revenue of the member companies will reach $240 billion with annual unit sales to exceed 14 million by the end of 2022. This compares to just 10.6 million units sold by member companies in 2017.
DiDi Chuxing now has strategic partners with 12 automakers, including BAIC BJEV, BYD, Chang'an Automotive Group, Cherry Automotive Group, Dongfeng Passenger Vehicle, First Auto Works, Geely Auto, Hawtai Motor, JAC Motors, KIA Motors, Zotye Auto and now Renault-Nissan-Mitsubishi.
GM Insights says the global car-sharing market is expected to grow 34 percent annually from 2017 to 2024, and in China that rate is expected to exceed 40 percent. DiDi says it will use its national network to empower an entire automotive industry chain to car-sharing, using artificial intelligence to build a smarter network management system based on dynamic understanding of user distribution and attributes.
The Chinese vendor will work with other car-sharing services, rental companies, infrastructure operators and after-sales service providers as well as across the automotive industry chain integrating resources from cars, capital, parking spaces, charging points and refueling stations.