Carlo Gavazzi announced the introduction of a new under voltage monitoring relay series for Class I Division 2. It is designed for applications to prevent brownouts in 24 VDC in any hazardous environments, including those with the potential for explosion.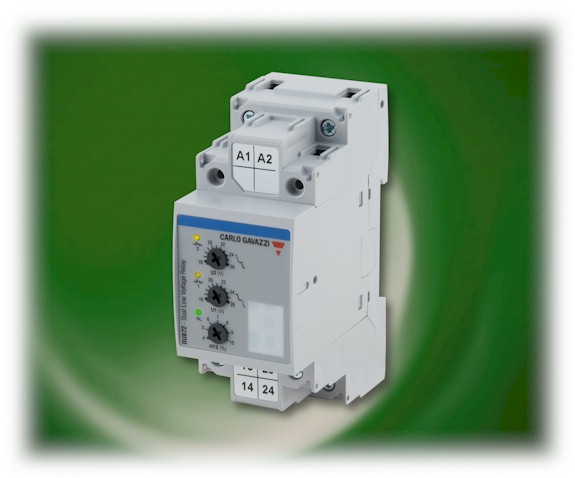 The DUB72 is a DC double under-voltage-thresholds relay. One of the thresholds – a 3 A relay output - can be set to monitor low voltages and used as a pre-alarm signal, whereas the other threshold, rated at 20 A relay output, can be used to drive the load directly.
The device is designed to provide monitoring of low voltage and brownout situations to protect sensitive equipment. It is compliant with several certifications, including UL 508, CSA C22.2 and EN 60947-4-1 among others.
Some features and specifications include:
Dual under voltage monitoring
Two independent relay outputs: 1 x 3 A output and 1x 20 A output
24 V self-supplied from measured voltage
Class I Division 2 of the ISA12.12.1 hazardous location installation norm approved
Applications
With the hazardous location installation norm compliance, the device is suitable to monitor 24 V batteries or any other DC application in any environment, including zone 2 of explosive environments.
Suitable to monitor the battery charge level in oil and gas installations.