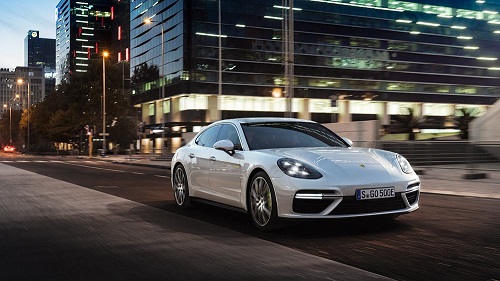 Porsche will expand its offers with new electric models. Source: PorscheLuxury sports car manufacturer Porsche plans to double its future development of electromobility to $7.4 billion, up from $3.7 billion under the previous plan.
The announcement was made during a recent board meeting where the company says it will focus both on plug-in hybrids and pure electric vehicles. Porsche will continue to develop combustion engines, however, this new investment will now be divided into half for material assets and half for development costs.
Porsche says it will use about $619 million of this investment to develop Mission E variants and derivatives and around $1.2 billion for electrification and hybridization of the existing product range. Another several hundred million will be spent on expansion of some Porsche facilities and about $866.3 million on new technologies, charging infrastructure and smart mobility.
In Zuffenhausen, Germany, Porsche is currently constructing a new paint shop, dedicated assembly area and a conveyor bridge for transported painted bodies and drive units to the final assembly area. The company is expanding its existing engine plant to manufacture electric drives, is building a Weissach Development Centre and will hire an additional 1,200 workers.
Porsche is already part of Ionity, a joint venture with the BMW Group, Daimler AG, Ford Motor Company and Volkswagen Group, of which Porsche and Audi are representing. The goal is to construct and operate 400 rapid charging stations along major European traffic routes by 2020. The Porsche dealer network is becoming part of a nationwide rapid charging infrastructure to complement what is being done with Ionity.