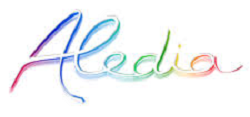 Grenoble, France-based Aledia, a developer and manufacturer of 3D LEDs for display applications based on its gallium-nitride-nanowires-on-silicon platform, has announced the closing of its Series C financing round with Intel Capital as a new investor.
In addition to Intel Capital, the majority of existing Aledia investors participated in the €30 million round, including Braemar Energy Ventures, Demeter, the Ecotechnologies Fund of Bpifrance, (the French national industrial bank), IKEA Group, the venture capital arm of IKEA, Sofinnova Partners and Supernova Invest.
Aledia is developing a new generation of LEDs that are manufactured on large-diameter silicon wafers (200 mm/8 inch, scalable to 300 mm/12 inch) and targeted at mobile display applications. The LED technology is expected to lead to displays that are more energy-efficient, much brighter and manufactured at moderate cost. The silicon-based technology is also well suited for the integration of electronics.
The company is also developing large/existing displays (smart phones, laptops, tablets, etc.) as well as smaller, newer displays for VR/AR/MR and smartwatch applications, using its megapixel integrated silicon chips. The financing will support the company's plans to significantly accelerate the speed of its LED technology development, including acquiring critical equipment