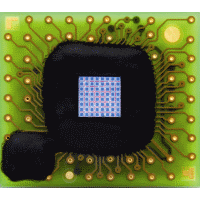 Source: First Sensor AG
The German sensor manufacturer First Sensor AG will introduce a new avalanche photodiode (APD) with near-infrared (NIR) sensitivity of up to 950 nm at the 2018 SPIE Photonics West trade show taking place in San Francisco from January 27 to February 1.
The 9.5 series is specifically designed for the development of laser radar systems such as LIDAR, laser rangefinders and laser scanning. They are perfectly suitable for the fabrication of custom geometries and arrays.
Some of features include:
Fast rise time and excellent responsivity in the 950 nm range
Low gain slope above bias voltage
Very low dark current
0.2 mm² active area
Low bias operation
The chip is housed in a non-hermetic, ceramic SMD package with a clear glass window.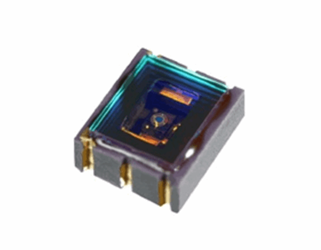 The 9.5 series. Source: First Sensor AG
About First Sensor
First Sensor (www.first-sensor.com) is one of the world's leading suppliers in the field of sensor systems. The company develops and produces customer-specific solutions for the ever-increasing number of applications in the industrial, medical and mobility target markets