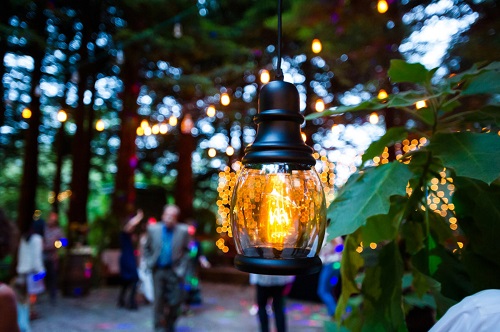 Vintage bulbs bring a different look than standard LEDs. Source: Burton Lighting
Vintage lighting is making a major comeback on the market as consumers are looking to differentiate their traditional lighting with new technology, while still maintaining a stylish look.
That's where Burton Lighting is hoping to find a place in the lighting market with its Burton Bulb, a vintage light emitting diode (LED) luminaire that features dimming and flickerless technology, provides the longevity of LEDs and provides a more decorative appearance to incandescent light bulbs.
Burton says the bulb can be used in any location looking to bring a decorative appearance, including theaters, bars, restaurants, businesses and homes. The bulb has an energy savings of 75 to 85 percent compared to traditional incandescent bulbs. The company claims the bulbs last for more than 25,000 hours of use.
While the company officially launched the bulbs last week, it has now launched a crowdfunding campaign on Kickstarter in order to increase awareness of the bulbs as well as ensure the next phase of manufacturing for the company.
"Vintage Edison-style lighting design trends continue to grow in popularity," says Burton Vargas-Chambers, founder and CEO of Burton Lighting. "As a result, interior designers have been forced to compromise with high energy costs and high heat to achieve their nostalgic, vintage look. This has left homeowners, restauranteurs, hoteliers, and many others with high electricity bills."
If you want to support the endeavor, visit their Kickstarter page.