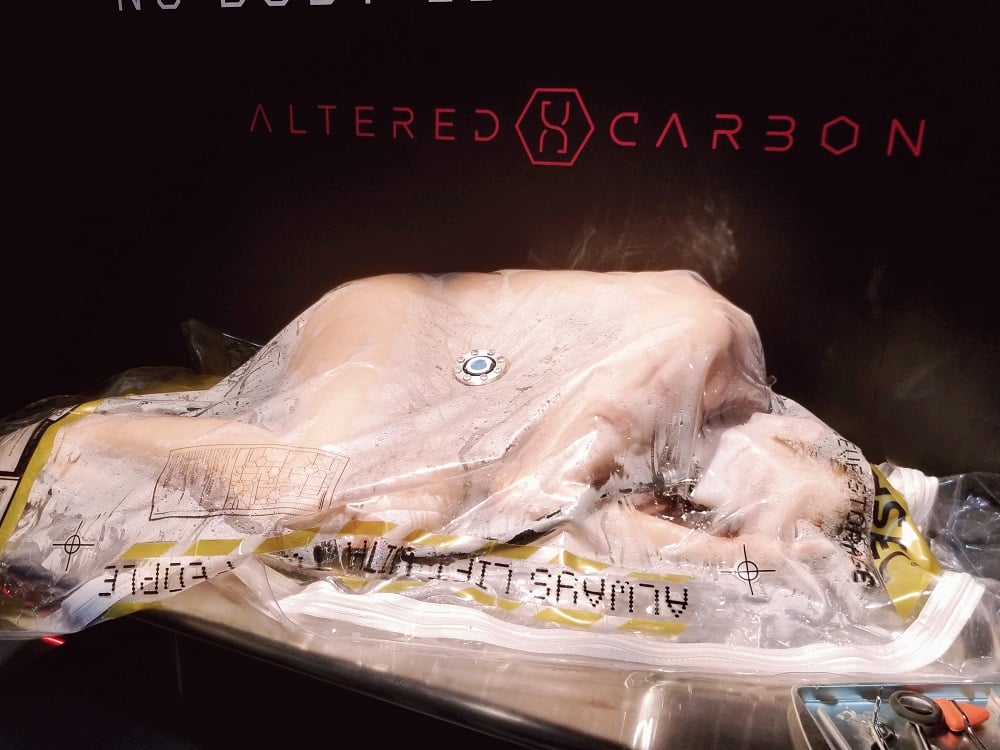 Inside the promo booth for Netflix's "Altered Carbon." Source: Peter Brown/Electronics 360CES 2018, Tthe largest consumer electronics trade show held in Las Vegas this week, contains many cool and interesting gadgets from not just the big names in the business but from former Kickstarter companies, budding startups and other companies looking to make a big impact on a grand stage.
When wandering the South Hall of the Las Vegas Convention Center, attendees found right smack dab in the middle of the show floor an interesting booth featuring both a scantily clad man and woman in what looked to be a cloning chamber by a company called Psychasec. From the outside, it looked like any other booth albeit with some very interesting props on the outside. Was this the next generation of sexbots? Was it some crazy new biomed invention? Certainly it couldn't be someone pushing a personalized cloning system?
Certainly not indeed.
While walking into the booth you are treated to more strange biomed creations from Psychasec until you finally turn the last corner to see a body growing inside a vacuum-sealed medical bag with the tag above it labeled "Altered Carbon" and the familiar Netflix logo. This was not a new crazy medical invention but a promotional outlet for Netflix.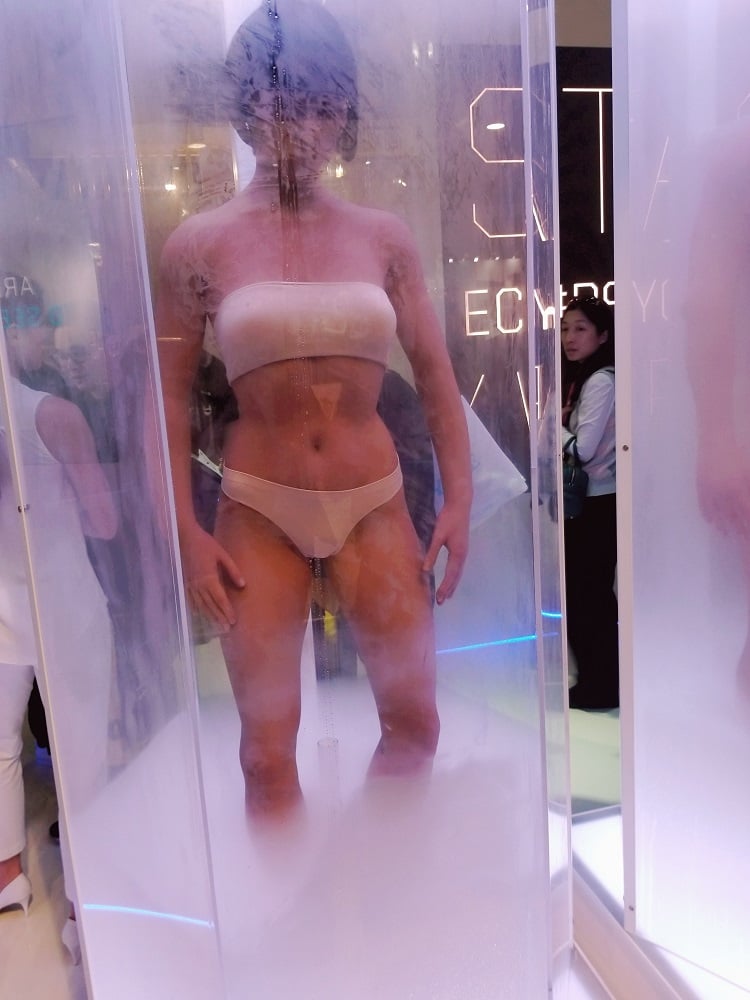 Outside of the fake Psychasec booth that was really a Netflix promotion. Source: Peter Brown/Electronics360This is a rare thing at CES. Rarely do you find straight promos for entertainment at all, let alone one that is tricking attendees into thinking it is some sort of a strange new invention. Numerous comments overheard from attendees inside the booth while I explored it included: "No way this is real;" "How are they able to get away with this?;" "I don't understand what they are doing here." This was, of course, before it was revealed Netflix was behind the booth.
While booths such as this are commonly found at other trade shows for entertainment such as San Diego Comic Con, at CES it is usually something you are not accustomed to stumbling upon, making its appearance at the show all the more interesting.
"Altered Carbon," by the way, is an upcoming science fiction series on the streaming network based on the novel of the same name. Set 300 years in the future, science has apparently progressed to the point where even if you are murdered you can come back and solve your own death via clone.