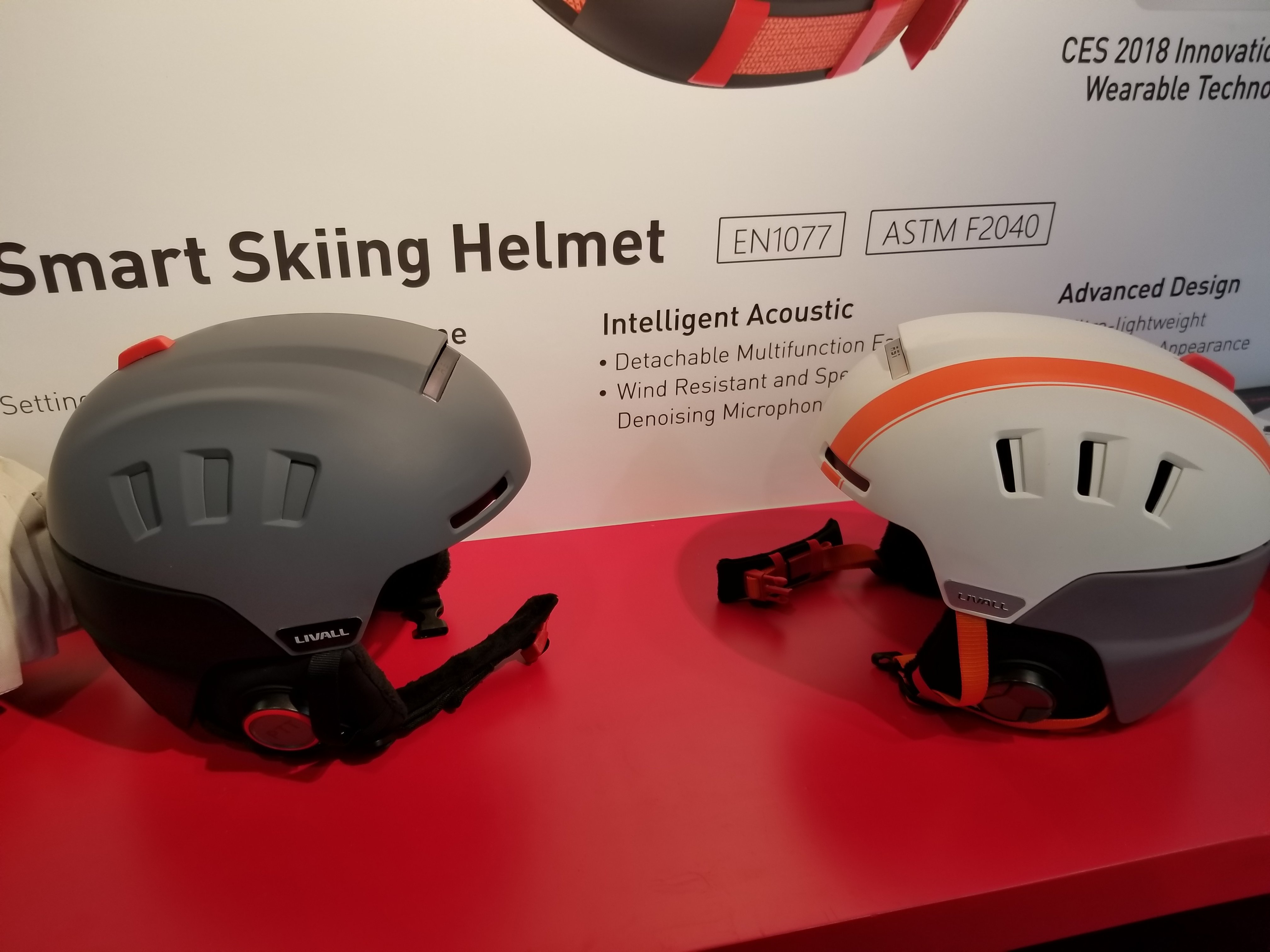 Livall's smart ski helmet. Image credit: Peter Brown/Electronics360.
One of our writers, Peter Brown, is lucky enough to be in Las Vegas at CES 2018 this week. Today is the first day of the event, and he is already finding some really cool electronics and gadgets! One of the first devices he saw was the Livall Smart Skiing Helmet.
The Smart Skiing Helmet RS1 is ergonomically designed to be perfect for the skier. The design is ultra-lightweight with an aerodynamic design and streamlined appearance. The helmet also has anti-fog vents.
The smart helmet has a radio-walkie talkie function that allows ski groups to keep in contact with each other while in the mountains where they may not have service. The helmet also has a 'Push to Talk' button that enables hands-free calling with Bluetooth when attached to a smartphone, so if skiers need to make a call while on the slopes or in line for the lift, they can do it hands-free without having to struggle with gloves and their jacket to find their cell phone.
The speakers in the headphones have detachable multifunction earpads. The microphone is wind resistant and de-noising.
Pete was lucky enough to see this smart helmet in real life, and he was impressed. The photo is from the start of his adventure at CES! Look out for more articles from Pete's experiences as he makes his way through the week.