Kia Motors will unveil a new all-electric concept car at the 2018 Consumer Electronics Show (CES) during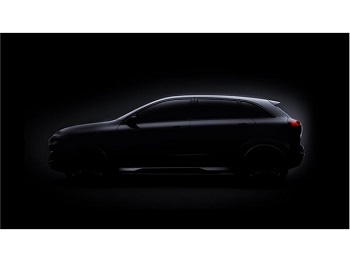 Source: Kia MotorsJan. 9-12 in Las Vegas.
Combining Kia's design strengths with a highly efficient battery-electric powertrain, the new concept represents the next step in the brand's ongoing journey to electrification. The concept features a novel human-machine interface (HMI) and an advanced 'motion graphic' lighting system, previewing the potential for these technologies for near-term market introduction.
The company will present a range of new in-car features and innovations. Kia's interactive 'Beyond Autonomous Driving' exhibits combine existing and future technologies to outline the company's plans for vehicle autonomy and mobility, supported by the introduction of upcoming autonomous drive technologies.
Three interactive, cockpit-style exhibits will demonstrate how the company plans to incorporate new technologies to enhance communication and interaction between occupants and vehicles. These include advanced driver assistance technologies and pioneering HMI functions, as well as the world's first in-car 5G connection.
The Kia press conference is scheduled for Jan. 8 at 4 pm PST (Mandalay Bay, Level 3, South Seas F). Visit Kia Motors at CES 2018 at the Las Vegas Convention Center, North Hall Booth #7029.