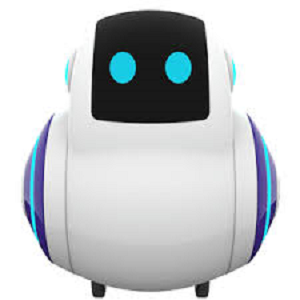 Source: EmotixRobotics research start-up Emotix will launch its flagship product, Miko+, in the U.S. market at CES 2018 during January 9-12, 2018, in Las Vegas, Nevada. Miko+ is a next-generation companion robot for children incorporating advanced artificial intelligence technology with significantly enhanced emotional and social intelligence capabilities. Miko+ will be the latest offering from Emotix following the successful launch of the Miko robot in India in 2016.
Parents are challenged to balance the increasing technology exposure and usage by their children at a very young age along with family bonding time. Miko+'s interactive features provide both advanced companionship with learning and developmental benefits to children and, at the same time, enables closer interactions between family members. Additionally, Miko+ is also the only empathy-centric social robot in which parents can monitor and manage their child's interactions via an accompanying parental analytics dashboard.
The Miko+ platform aims to enhance two-way child learning and development beyond the current limitations of smartphone, video game, tablet or other online child development and learning-based technology platforms.
The company will demonstrate Miko+ and showcase its vision for the future of social robotics technology at Booth no. 25700 at CES.