The IBM Watson AI XPRIZE is a cognitive computing competition that seeks to encourage innovation in artificial intelligence to create solutions in which humans and machines collaborate to address the greatest challenges facing humanity. Announced at the TED2016 conference in Vancouver, the competition seeks to generate groundbreaking solutions to a wide range of issues in energy, healthcare, education and more.
Representing 22 countries around the world, 147 teams have entered the competition so far. A sampling of their proposed ideas includes those to improve recyclable separation at landfills, reinvent computer coding, predict disasters, improve sleep and manage traffic flows.
Rules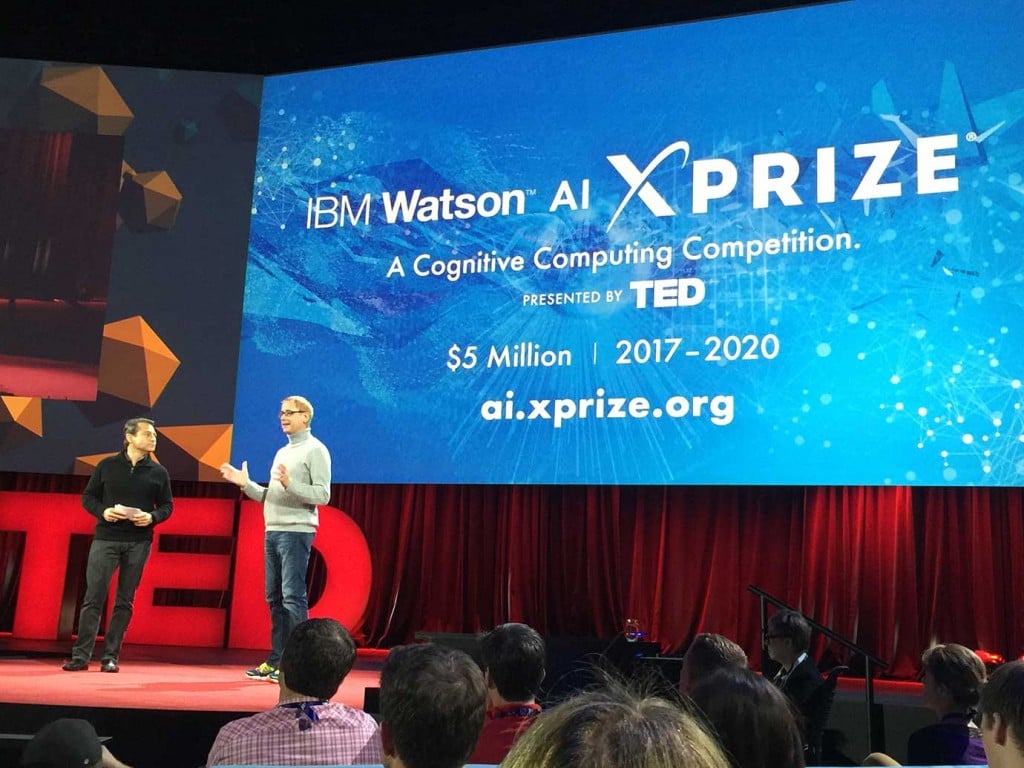 The IBM Watson AI XPRIZE competition is unveiled at TED2016 by Peter Diamandis and David Kenny. Source: IBM
The competition is unique among XPRIZE contests in that it does not have a universal defined goal for all teams. Instead, each team will create its own goal, applying AI to develop a solution to a grand challenge affecting humanity.
Teams must submit detailed plans describing the grand challenges they will address and the technological approaches they will use to arrive at solutions. Teams must also explain how they will evaluate their solutions, including testing scenarios and data sets needed, and the metrics that will be used to measure the performance of the solutions.
The AI technologies that teams develop must demonstrate understanding of data, learn from experience, make deductions to reach particular outcomes and collaborate naturally with humans in a way that augments their capabilities.
Teams will be evaluated against the standards they create with the help of their reviewers.
Four Competition Rounds
The competition will take place over four rounds through 2020. In each of the first three rounds, teams will work on developing their solutions, provide progress reports and go through an elimination review in which 50 percent of teams will be eliminated from the competition. Each round will last a calendar year, with progress reports submitted on September 1 each year.
The last round will take place at the 2020 TED conference at which three finalists will present their results and a grand prize winner, as well as second and third place runners up will be chosen. The grand prize winner will be awarded $3 million, and the runners up in second and third place will receive $1 million and $500,000, respectively.
Two wild card rounds over the course of the competition will allow new teams with groundbreaking advances to enter the competition.
Over the course of the competition, two milestone prizes will be awarded to recognize innovation. A total of $500,000 is available for the milestone prizes.
Solutions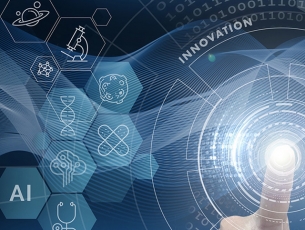 147 teams from 22 countries are competing for the IBM Watson AI XPRIZE. Source: XPRIZE FoundationThe competition has attracted a diverse array of teams focusing on a variety of domains. The PrimeX AI team is developing a solution to improve education by providing personalized learning experiences. Their AI will analyze the characteristics, needs, motivations and emotions of users and suggest appropriate content and experiences.
Another team, A.S.I.M.o.V. (Automatic Speech Interpretation and Matching of Voices), plans to develop a new type of speech processor. The tool will use digital signal processing in combination with neural networks to make it easy to add new languages as well as support for people with speech impairments.
The CloudConstable team is working on a cloud subscription service that will help protect the online privacy and security of children and seniors. The service will include an AI agent that monitors the online interactions of users to protect them from fraud and harassment in cyberspace.
Lili.ai intends to improve project management with AI that interprets weak signals and identifies patterns. They are developing a virtual assistant that imports documentation from past projects, automates simple tasks and recommends ways to prioritize to-do lists.
Other teams are working on issues such as identifying infant birth asphyxia and preventing the extinction of bees. Infant birth asphyxia damages infant brains and can cause death. Diagnosis could be made possible by creating an AI model with two categories of infant cries, asphyxiated and non-asphyxiated. To stop the collapse of a bee population, a device powered by AI technology would monitor a beehive and advise the beekeeper on the best way to care for the bees.
The 59 teams advancing to the second round of the competition were announced on December 5.