At the Qualcomm® Snapdragon™ 845 launch event last week in Hawaii, Qualcomm officials demonstrated first-of-its-kind anti-fraud technology to prevent data manipulation. The new technology, developed with AI-based security company Trustlook, is an integrated hardware and software solution that works with the chipset for encrypting and signing device data.
Trustlook's software, called SECUREai MP Token, works in concert with the Qualcomm HavenTM Security Platform, giving it unprecedented, built-in security features using hardware tokens. This level of security is made possible by designing the security into the chip, and cannot be matched by software-based solutions. Application developers can place greater trust in devices with a hardware token, which results in seamless authentication and reduced risk to companies and consumers alike.
The joint security solution was demoed to hundreds of journalists and industry executives. It showed how the Secure Processing Unit, a part of the new security architecture of the Snapdragon 845 chipset, could be used to defeat a location spoofing hack. According to sources from Qualcomm, the demo worked flawlessly. An article from SlashGear provides more details of the launch event, including the two pictures below of the location-spoofing attempt.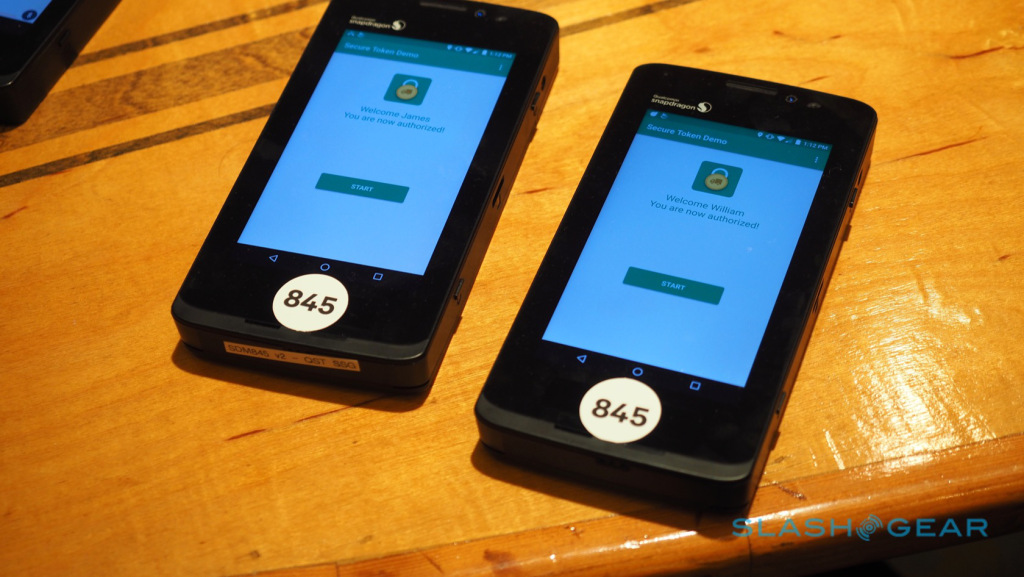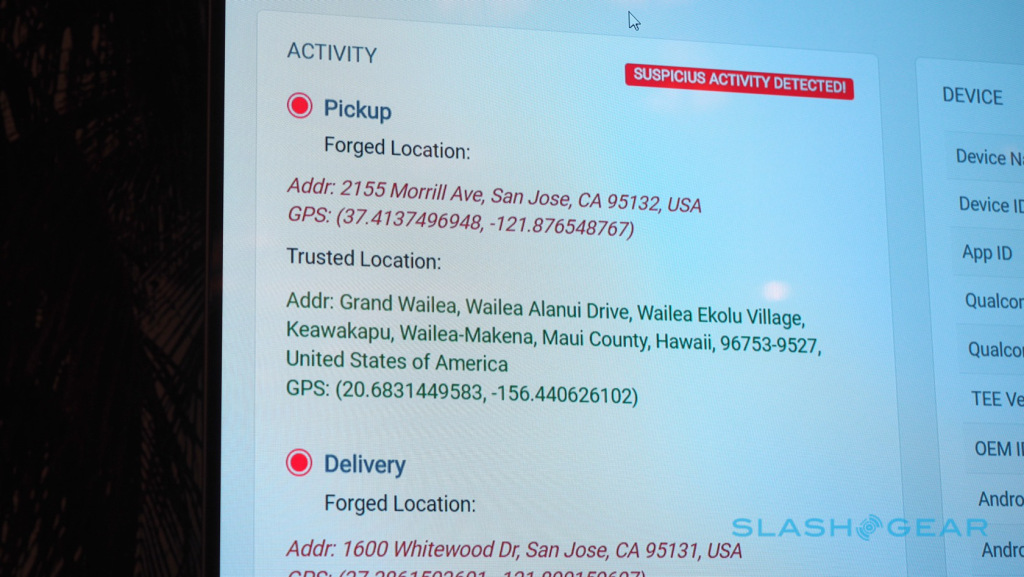 "We were very excited to work with Qualcomm Technologies on launching this new mobile security technology," said Allan Zhang, CEO and co-founder of Trustlook. "This new solution offers unmatched hardware-based security, enhanced visibility into mobile device properties, and increased customer satisfaction."
Trustlook SECUREai MP Token is offered as a managed service for OEMs, mobile operators and app developers. It is available on the Snapdragon 845 mobile platform, and is expected to be supported by additional Snapdragon SoCs in 2018. For more information on how to get started with Trustlook SECUREai MP Token, please email bd@trustlook.com.
About Trustlook
Trustlook is a global leader in next-generation cybersecurity products based on artificial intelligence. Their innovative SECUREai engine delivers the performance and scalability needed to provide total threat protection against malware and other forms of attack. Trustlook's solutions protect mobile devices, network appliances and the IoT. Founded in 2013, the company is headquartered in San Jose and managed by leading security experts from Palo Alto Networks, FireEye, Google and Yahoo.