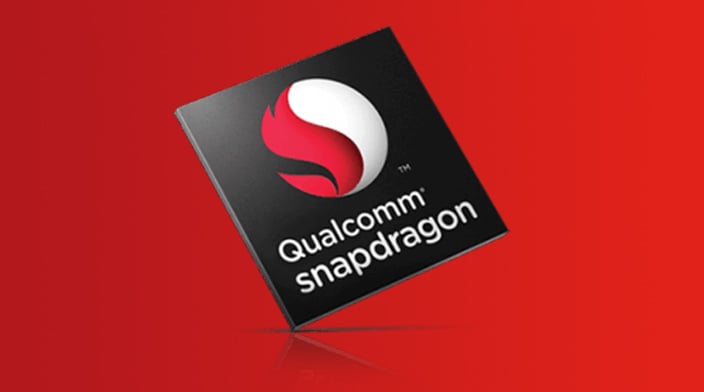 Snapdragon logo. Source: Qualcomm
This week, at the Snapdragon Technology Summit in Hawaii, Qualcomm announced the development of a more advanced Snapdragon system on chip (SoC) suite for mobile devices, the Snapdragon 845, promising a 25 percent faster CPU, and 30 percent faster graphics.
Qualcomm has almost a monopoly in the SoC smartphone market. With the exception of the iPhone and non-U.S. Samsung phones, most 2018 smartphones will be powered by Qualcomm's SoC, and certainly the new phones will have the Snapdragon 845.
The new Snapdragon is manufactured by Samsung using a 10 nm FinFET process with ARM big.LITTLE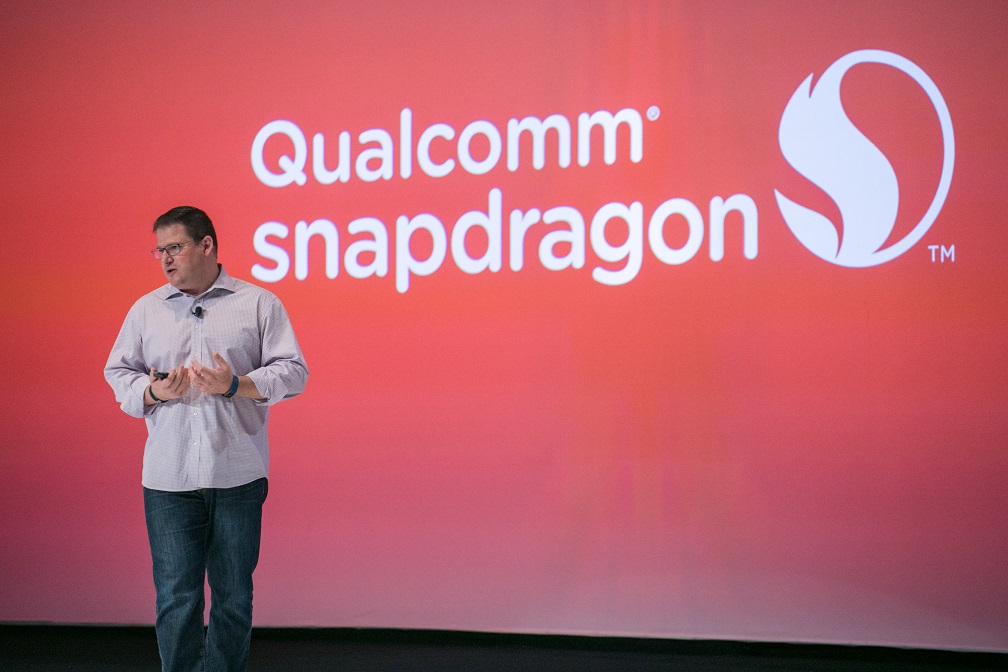 Cristiano Amon from Qualcomm at the Summit.architecture. Compared to last year's Snapdragon 835, these are some of the changes:
KYRO 835 CPU. This is an advanced version of the CPU from last year's suite. The main enhancement is the battery life and faster performance. The Kryo CPU includes four performance cores (Cortex A75) with a speed of 2.8GHz.
Adreno 630 GPU. This graphics processor is 30 percent faster, 30 percent more power efficient and with 2.5 times faster display throughput than the previous version.
X20 LTE Modem. This is a second generation gigabit LTE modem that offers maximum speed of up to 1.2Gbps.
Camera. The new suite comes with Hexagon 685 DSP and Spectra 280 image signal processing (ISP).
Artificial Intelligence (AI). To offer richer and more personalized experiences, the Snapdragon 845 comes with AI integration that includes speech recognition, object detection, face recognition, single camera bokeh effects, malware detection and landmark detection, among other features.
Security. The new unit comes with its own Secure Processing Unit (SPU) to handle encryption, payments, biometric authentication, photos, videos, content and other features.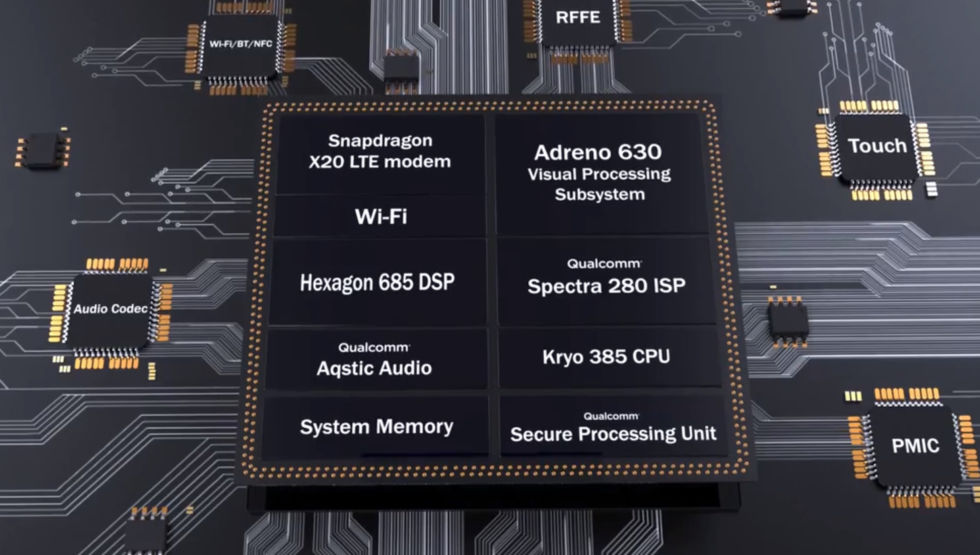 Qualcomm's Snapdragon 845 diagram. Source: QualcommThe Snapdragon 845 is expected to begin shipping in devices in early 2018.