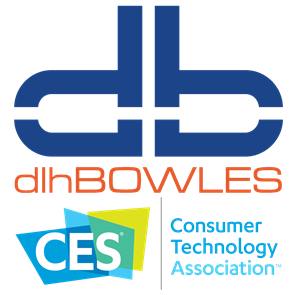 Dlh and CES press logos. Source: CES 2018
DlhBOWLES will be displaying their sensor cleaning systems technology as part of the LeddarTech "Leddar Ecosystem Pavilion" at the 2018 Consumer Electronics Show in Las Vegas, Nevada, from January 9-12, 2018.
Delivering engineered solutions for more than 50 years, DlhBOWLES expands applications of fluid management and automotive systems technology across the globe. Leveraging deep knowledge and diverse expertise positions provide quality, performance and innovation.
DlhBOWLES is the recognized leader in the design, development and manufacture of automotive fluid management and systems components, supplying to the world's leading automakers. Foreign materials — like dust, mud, road salt and other related debris — can cause lens or sensor obstruction that will lead to degraded or non-functional system performance.
Any vehicle utilizing optical or sensor dependent systems needs a clear, unobstructed surface to function properly and to ensure safe operation. The number of cameras and sensor systems present on new vehicles is ever increasing. Intelligent Driver Assistance Systems (ADAS) have made the integration of cameras and sensors into vehicles commonplace. DlhBOWLES' camera sensor wash ensures that these systems operate at peak efficiency.